Food #2: Dog Food
So many families have both cats and dogs and it isn't uncommon to leave Fido's food bowl sitting out. The problem is that dog food just isn't designed to meet the specific dietary needs of a cat. Cats require a certain amount of protein and fat in their diets, and dog food simply doesn't provide it.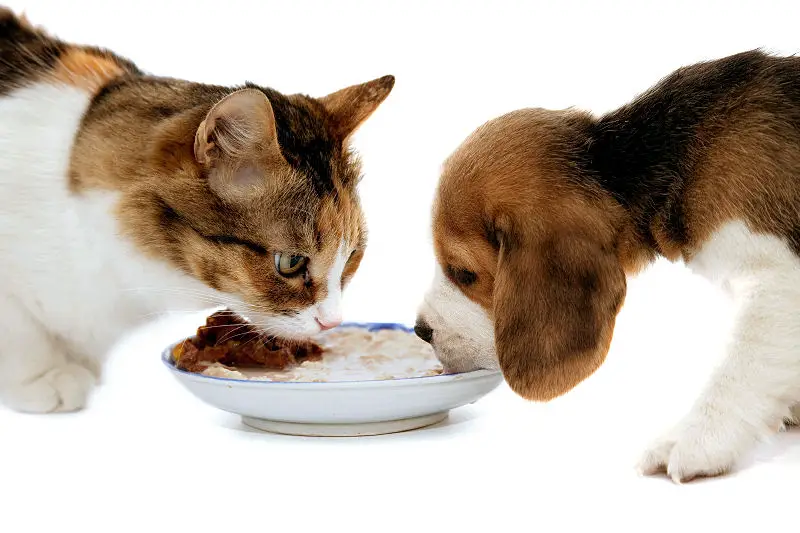 More importantly, dog food lacks an important amino acid (called Taurine) which cats require in their diet.
Let the dogs eat the dog food…not the cats.