Cartoons aren't just for Kids! Introducing a cartoon series called Sons of Thunder – a book that gives you a moment to just sit back and smile at life. Just what we need in these turbulent times.
This book has seven characters with one being Zebedee, a sarcastic cat. All of the other characters talk to each other, but Zebedee only talks to the reader. 
Sons of Thunder contains 50 clever and entertaining cartoons. We hope you'll enjoy it as much as we did!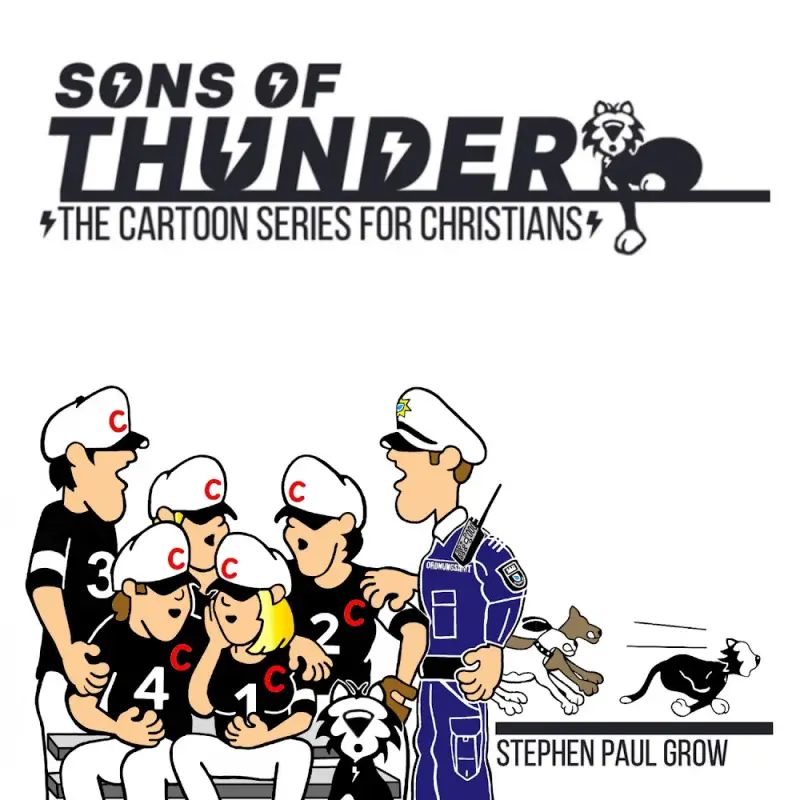 Although the content is Christian in nature, the author (Stephen Grow) says, "This book does not preach or teach, I'm not a preacher or a teacher, just a humorist and a cat lover".
Following are a few samples of the humor you'll find inside: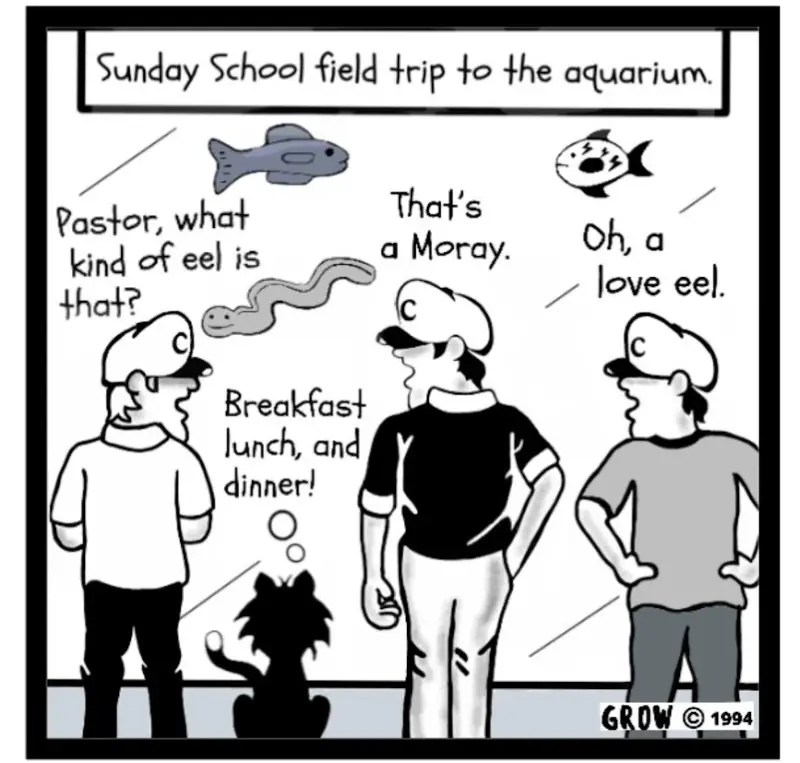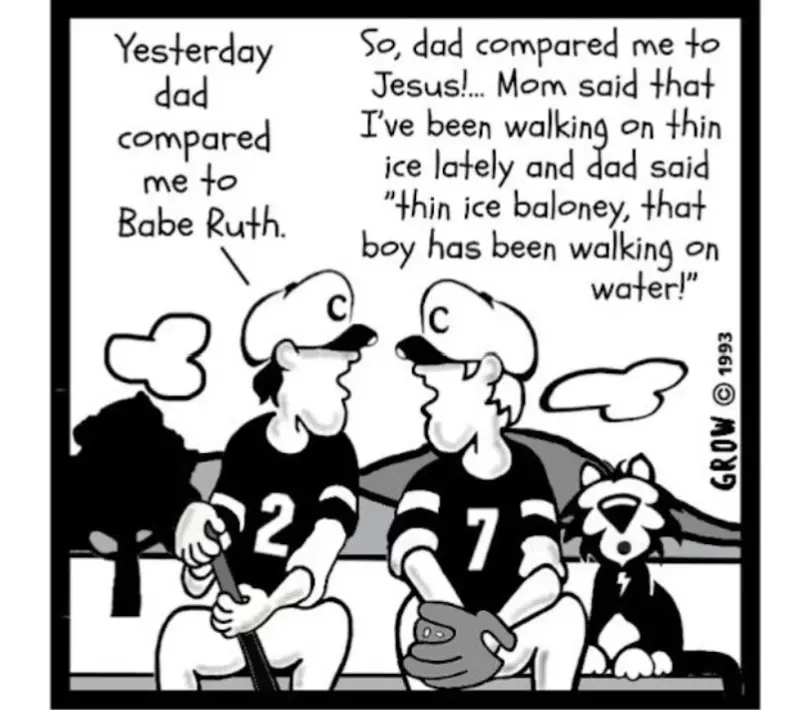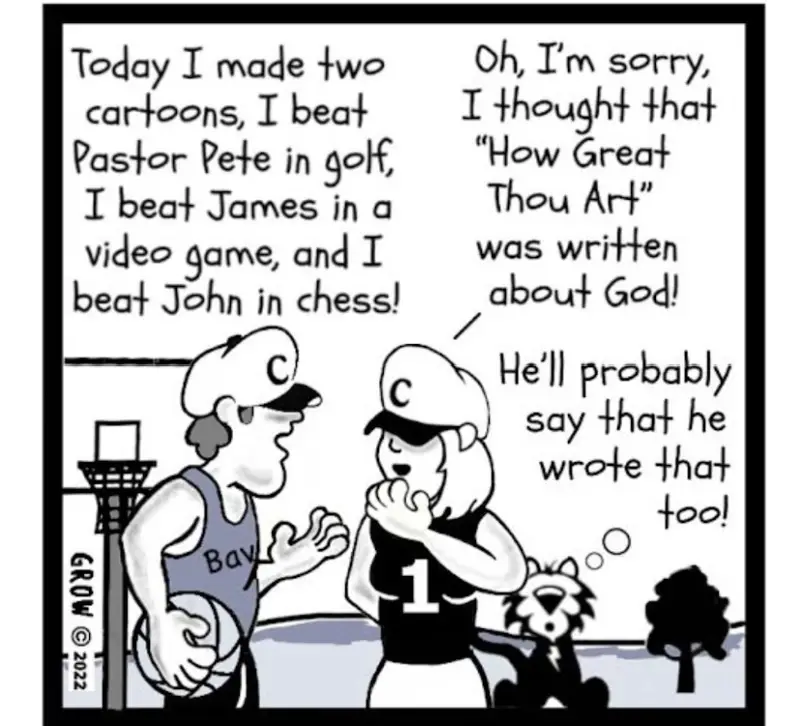 You can find it on Amazon here => Sons of Thunder.
About the Author
Stephen Paul Grow was born in Lewisburg, Pennsylvania. His father was employed by the railroad, and his job opportunities caused the family to move a lot. The family moved to Clymer, New York, then to Milton, Pennsylvania, and finally to Shinglehouse, Pennsylvania, where Stephen graduated from high school. He met his wife Mary while attending Mansfield University in Pennsylvania. They have two sons, Zachary and David, and now live in York, Pennsylvania. Stephen has been illustrating and writing cartoons since the age of thirteen.