Is your cat is ready for some dog?  Let us clarify, some 'Downward Facing Dog' that is.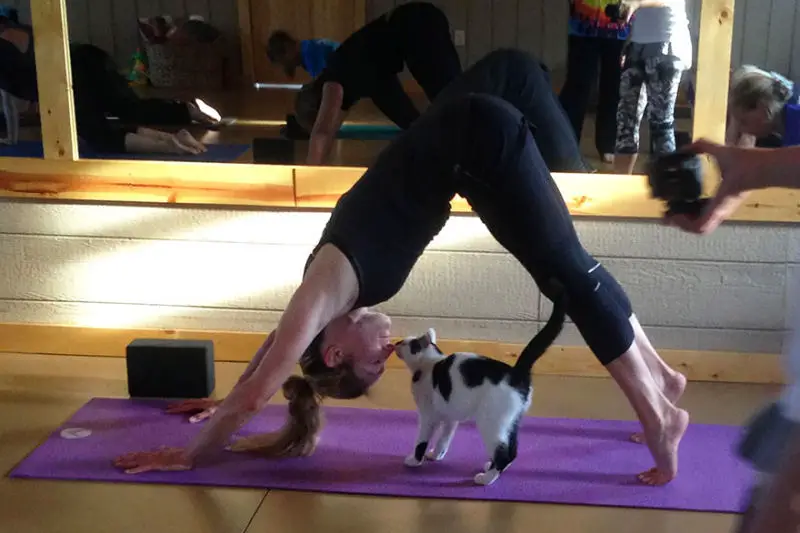 In recent years, as the practice of yoga has gone from being perceived as a slightly "hippiesque" pursuit to a sought after method of relaxation, meditation, and exercise for business professionals, moms, and free spirits alike. The practice has become widely recognized as being good for the body, spirit, and mind.
Ever since the inception of the Internet, pet owners have been posting photos of their cats doing adorable and odd activities, and there are thousands of videos of cats and their humans participating in yoga, though the kitties are usually trying to interrupt the sun salutations and flow.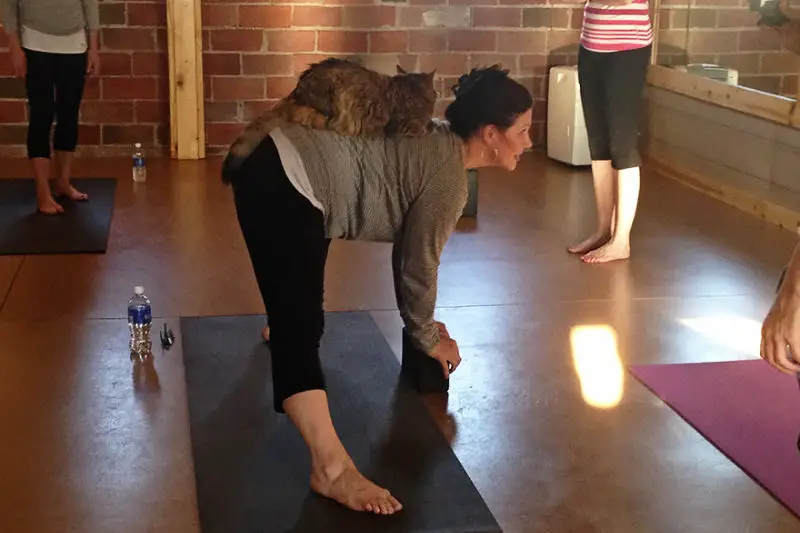 The idea was out there though: Perhaps cats would want to be involved in yoga. And more so, perhaps humans would want to participate in yoga with cats. And with that, a symbiotic relationship was forged.
[clickToTweet tweet="Cats in Yoga Studios? You bet your downward dog!" quote="Cats in Yoga Studios? You bet your downward dog!"]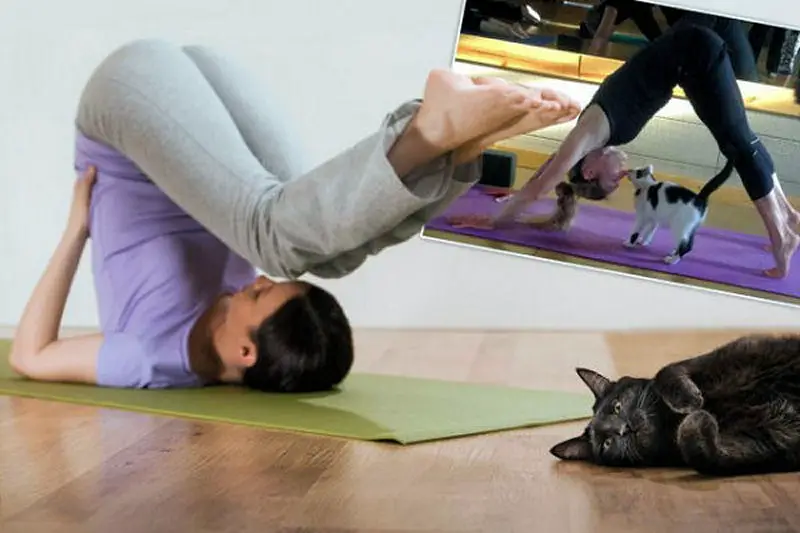 It took the innovative thinking of a no-kill shelter in Decatur, Illinois to meld the relaxing elements of yoga with the therapeutic aspects of cat companionship into the ultimate centering activity for the animal lover. The shelter, Homeward Bound, partnered with a local yoga studio called Yoga at Connie's and created a weekly class that invited some of the shelter's adoptable cats to mingle with the yogis in the class.
It was originally the intent to have this be a venue for the kitties to find their forever families and move onto their new homes, but what was unleashed in the class far surpassed the expectation of both the shelter and the yoga center.
The original six kitty yogis in the class quickly went from seeking belly rubs and ear scratches to attempting poses and participating in the class with their human classmates. Combining the calming effects of petting cats and the relaxing results of listening to happy purring with the Zen like state that yoga invokes has created a hybrid class that has been a clear hit.
While Cat Cafes are beginning to pop up all over the world, we anticipate seeing more and more cat-centric yoga studios doing the same.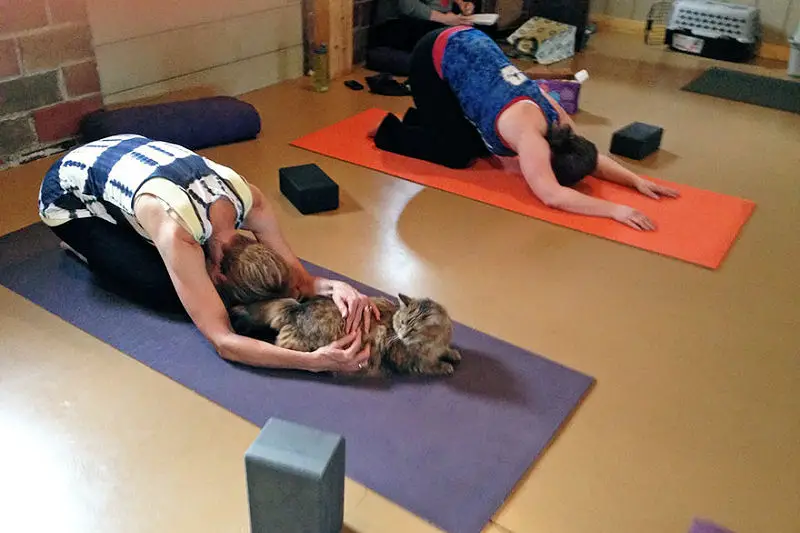 So, whether your cat wants to do a few rounds of Cat/Cow or get the healthy stretch that comes with Upward Facing Dog, the idea is here to stay: Yoga isn't just good for your soul, it is good for your cat.
[studio photos courtesy Yoga at Connie's]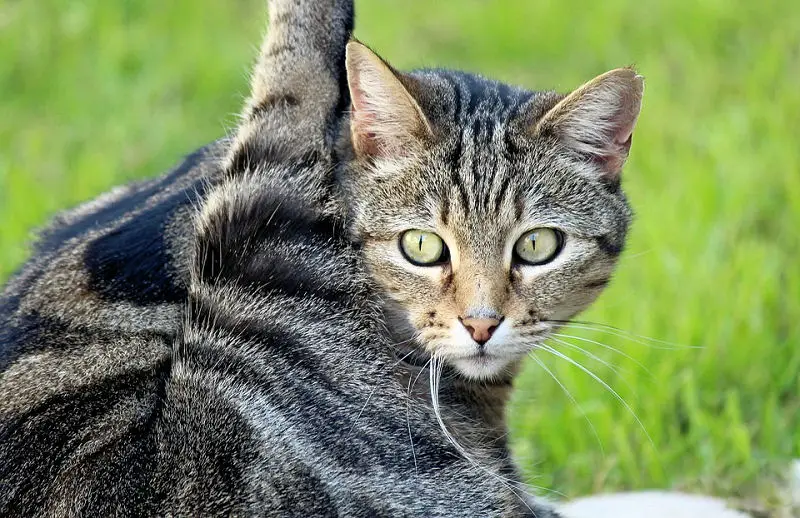 We think this cat yoga trend will continue to grow and we hope it's purr-suaded you to join the movement. It's really pretty claw-some!  OK even though we're not that cathletic, we're heading off now to practice our Ut-cat-asana pose.
Enjoy the video below from www.yoga4cats.com:

Namaste.