Q: What's the first thing a vet says to a cat?
A: HELLO KITTY!
And so our story begins! Just over 2 years ago a large impound of cats was brought to a local Denver animal shelter. The shelter believed that the cats were part of a hoarding situation and many were in bad shape. Among them was a beautiful domestic long hair named Whisper who was roughly 10 years old, had not been spayed and all of her teeth were infected.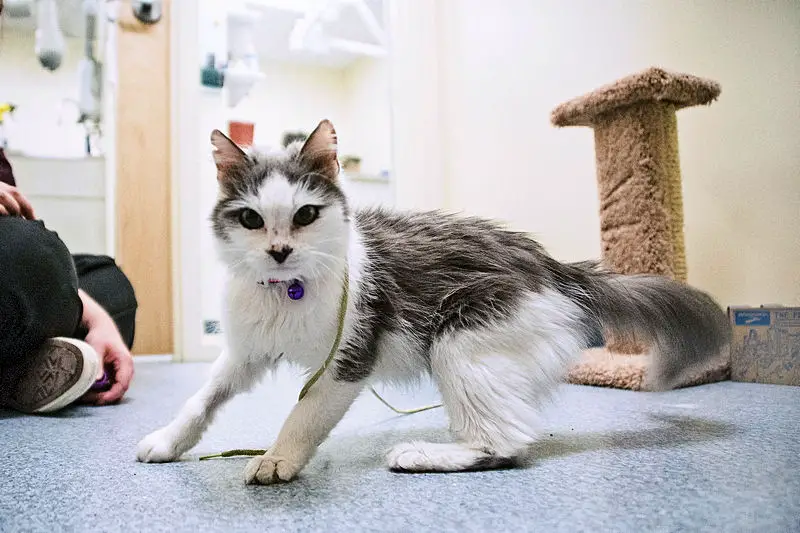 She was taken for medical care to Parkside Animal Health Center – a veterinary clinic located in southeast Aurora, Colorado. Dr. Eisenhauer (owner of Parkside and also a veterinarian at the shelter) performed the dental procedure while Whisper was still in the care of the shelter. She stopped eating after the surgery which sometimes happens to cats – they can be very picky. Dr. Eisenhauer fostered Whisper while she was recovering from her extensive surgery.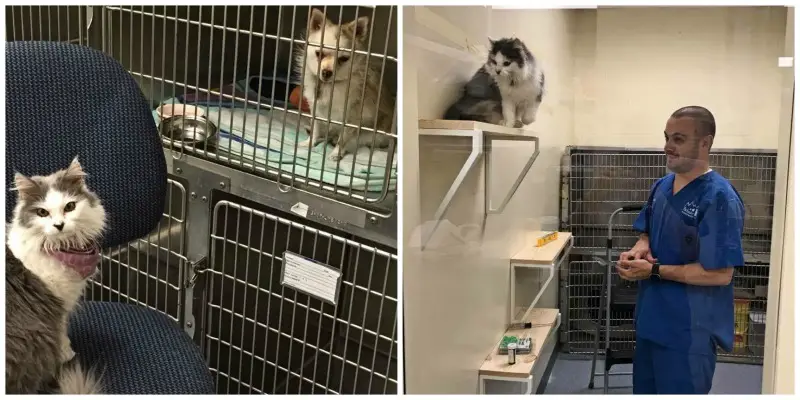 Unfortunately due to the extent of her tooth decay, Whisper ended up losing all of her teeth! Normally, after such an extensive procedure cats are offered wet food but Whisper just wouldn't eat it. Despite normal practice, Whisper was offered dry kibble and she went crazy for it. Even without teeth, dry kibble was the only thing Whisper would eat.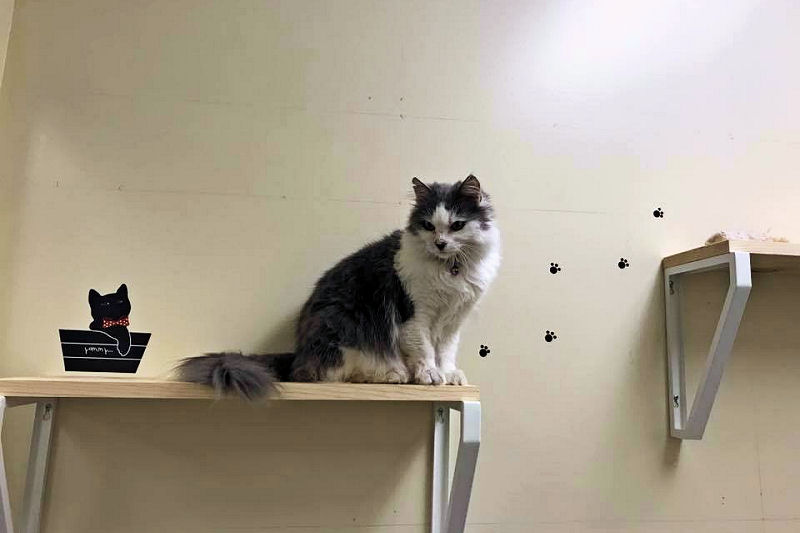 Since then she now lives at the vet clinic full time and has her own room with climbing shelves, scratching posts, a bed and her food bowls. And yes, she still eats only dry kibble – the entire staff have tried giving her canned food and even baby food treats when feeding other kitties, but she will never touch it.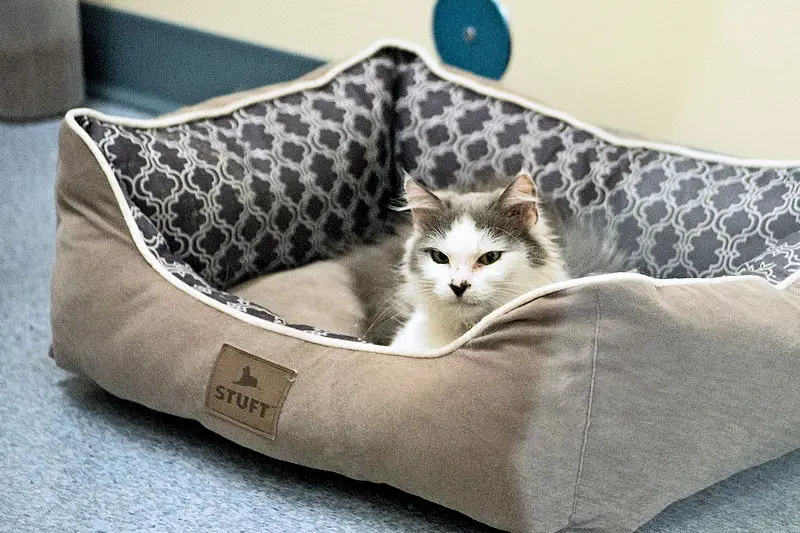 Whisper has made a lot of friends at Parkside and as soon she hears the doorbell sound that goes off when the door opens, she runs up front to meet them. She is fearless when it comes to dogs, cats, tortoises and anyone that walks through the clinic doors.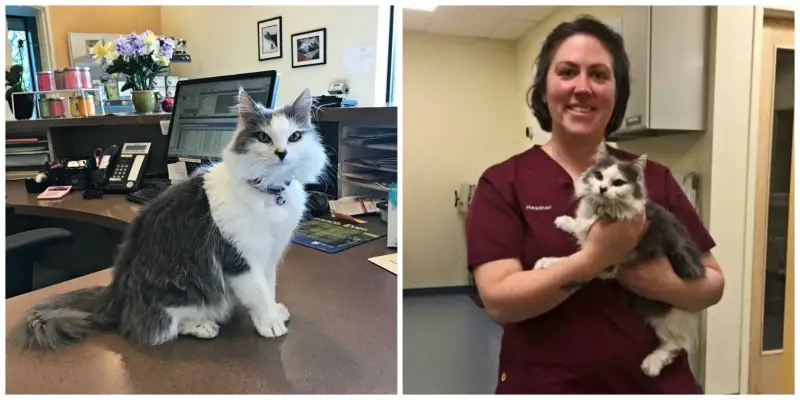 One of her newest games is hiding in any open drawer or cupboard and then bursting out to startle someone! She's become the hero and mascot of the clinic and is loved by staff and patients alike. Oh and she loves to help (or should we say 'supervise') with the cleaning!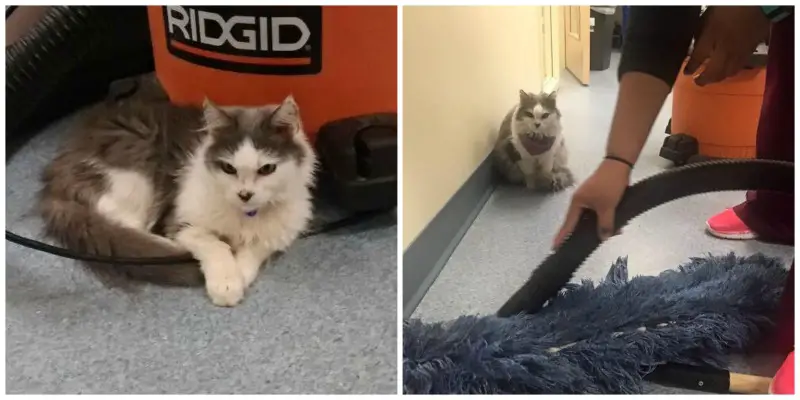 In her spare time, she enjoys playing on the shelves in her room, playing soccer with her toys and napping on "her" front desk. And of course watching for any op-purr-tunity to meet and greet incoming staff or customers to the clinic.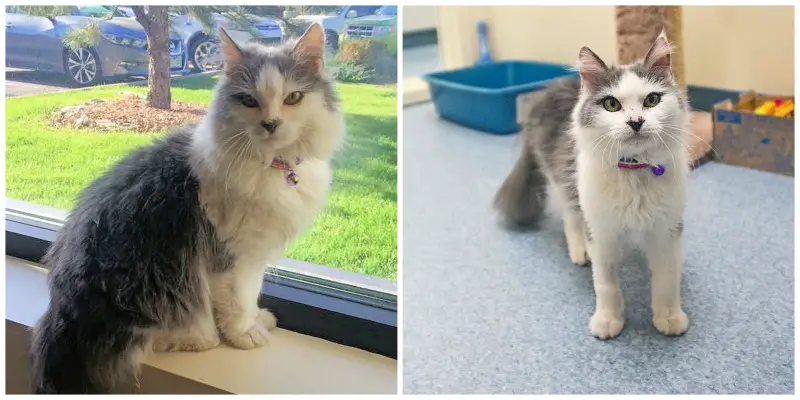 Now who wouldn't want to be greeted by this sweet face? Whisper is now a happy, healthy and delightful cat who found her furever home late in life. We had to share this story and would be thrilled (as would Whisper) if you followed her on Facebook via 
Parkside Animal Health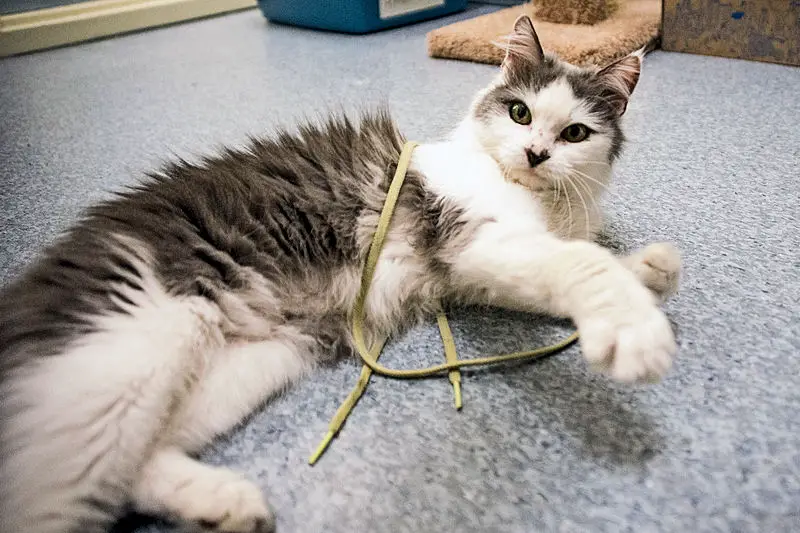 [clickToTweet tweet="Toothless clinic cat is local mascot and hero" quote="Toothless clinic cat is local mascot and hero"]
Our sincerest thanks go to Dr. Eisenhauer and all the caring staff at Parkside Animal Health Center for their compassion and kindness in adopting and loving Whisper and making her part of their family!