We are loving this vet designed cat carrier touted as the world's first 3-in-1 carrier. Spoil your kitty with her very own cozy cave, comfy cat bed and convenient carrier. It really is purrfect for 'sleep and go'.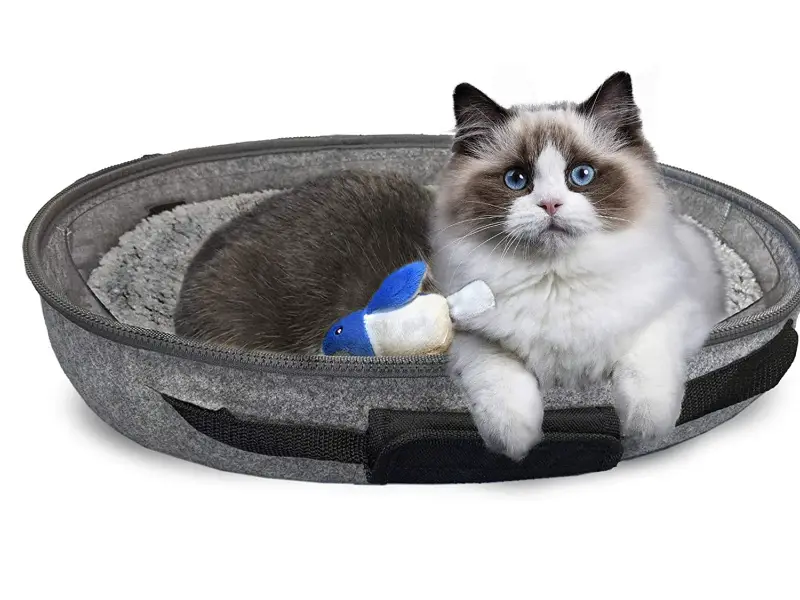 Designed by Doc & Phoebe and available direct from Buster and Dickens Pet Shoppe.
The Sleep & Go convertible carrier provides pets with their own personal space to stay comfortable, safe and stress free at home and on the go!
Features include:
Zippered design makes it easy to convert from bed to carrier
Mesh window/door zippers on and off
Carrying straps with padded handle
Washable bed cushion
Vinyl bed liner for easy clean up
Accommodates all pets up to 22 lbs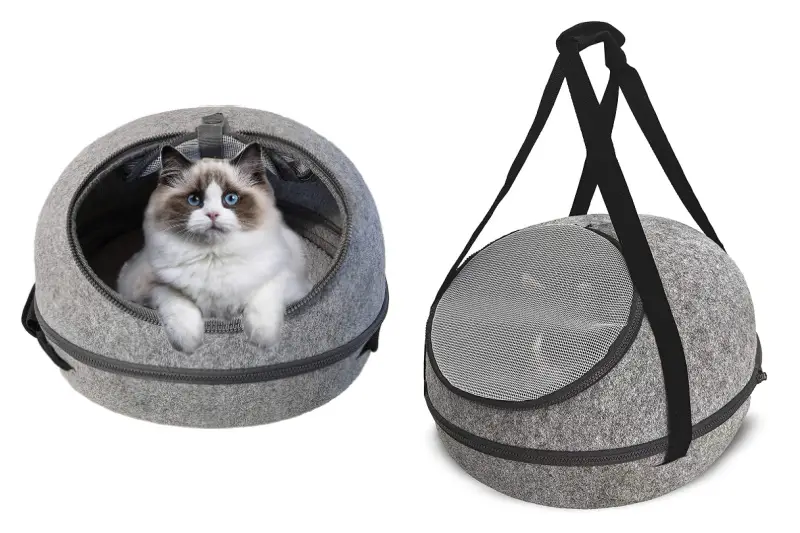 Order yours here => Sleep & Go Convertible Carrier
~~~~
Background
Buster and Dickens is a home based pet boutique named after Buster Boy, a mixed breed twelve year old dog and Dickens a blue eyed feline cutie that lived to be 15 years old. Their goal is to present a selection of alternative proteins, healthy food, treats and chews, products to support good health, toys for cats and dogs, and fashion accessories. Owner/operator Robert Hudson is a long time pet writer, blogger, and podcaster with the web site petradioshow.com and mycbdpetsupplies.com. 
Robert's story touched our hearts and we wanted to share it with our wonderful and caring readers. Bob lost his home and everything he owned last summer in a forest fire.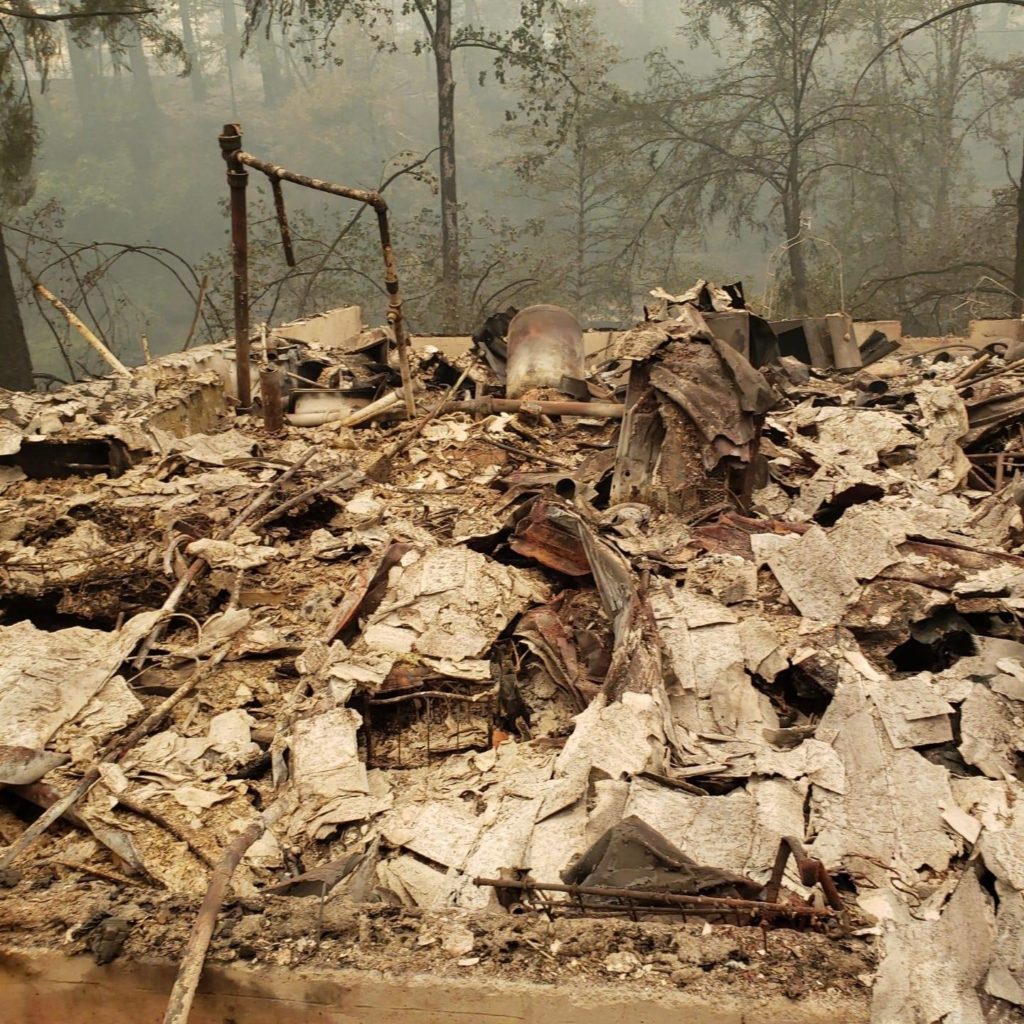 He's now rebuilding his life from the ashes (literally) with his just launched new online pet boutique: busteranddickens.com. Currently Buster & Dickens offers over 40 products for cats and dogs and the site just went live a week ago. In Bob's words, "starting over at 60 years old is pretty scary, but also exciting!"
We asked Bob to share his experience with us. Here's what he told us:
"After finding what I thought to be my dream home- sharing a chalet deep in the Oregon woods on a river, I was devastated two months later when it was all gone in a forest fire. It was a surreal experience. I lost everything but the clothes on my back, my car, and my dog."
"We had heard there was a major forest fire about fifty miles away that afternoon. As the day went along things began to change. The wind was blowing harder, sky becoming grey. By dinner time there was a smell of smoke in the air, And then the air became smoky. We stayed in the house until about 1 in the morning when a tree crashed into the roof and deck. We could see hot embers in the air, and all sorts of debris falling from the trees and being blown horizontal. We drove to Salem the nearest major city. The next morning and for weeks later all the smoke from the fire reached the city and blacked out the sky like an eclipse."
"After a couple nights sleeping in my car and a few days in a motel set up by the Red Cross, a Facebook friend offered to have me stay with her and her husband while she organized a fundraiser for me. I am sixty years old and the idea of being homeless was frightening. I was very grateful for the help. A month later I found a new home for rent and used the money I had left to start two business websites, Buster and Dickens – an online pet boutique and mycbdpetsupplies.com selling CBD products for dogs and cats to start a new life for myself."
Our Request
As members of our global cat community we'd be thrilled if you're able to help Robert by simply making a purchase on Buster & Dickens for your cat or dog. At a minimum please share his story with fellow cat enthusiasts and let's all pay it forward. >^..^<