This post is sponsored by Royal Canin. We are being compensated for helping spread the word about Royal Canin and Cats Savor More Than Flavor, but The Purrington Post only shares information we feel is relevant to our readers. Royal Canin is not responsible for the content of this article.
As cat owners like us, you've probably experienced the dreaded FCS – Fussy Cat Syndrome … when Fluffy suddenly refuses to eat what used to be her favorite food. Just when you thought it was the best tasting choice for Fluffy and you'd finally found her perfect food brand. Oh if it were only that easy. But wait there's good news….keep reading and you may be surprised to learn what really matters to cats when it comes to their all important food choices.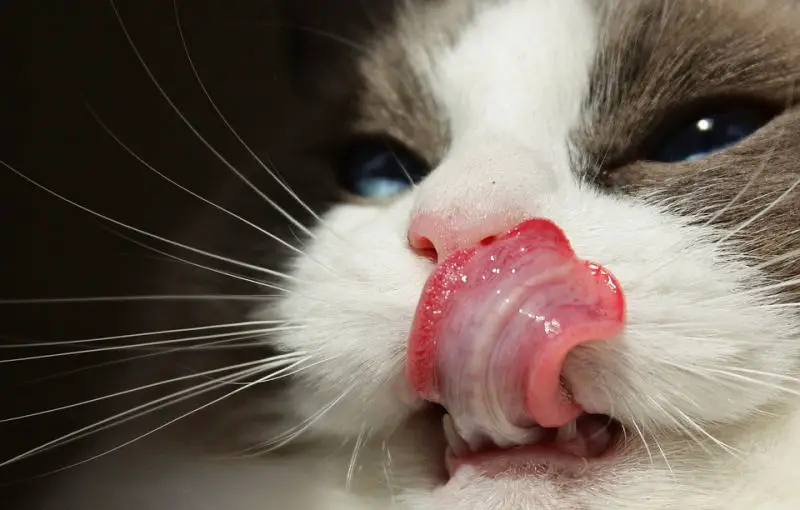 According to research from Mintel, cat owners consider taste to be the most important factor when buying food for their cats, but science shows that taste is more than just flavor. Great taste is a result of the right nutrient balance, which is affected by satisfying texture, savory aroma, specific kibble size, adapted kibble shape and desirable flavors.
Palatability can vary for each cat, but there are several common feeding behaviors that cat owners should be aware of that can be utilized to enhance their cat's overall health and well-being:
Smaller, more frequent meals are preferred
Many cats prefer eating multiple small meals per day, with a shortened duration of each meal.
Environment can impact consumption:
Many factors can influence a cat's appetite, including breed, habits, activity level and instincts. Additionally, indoor cats can sometimes overeat due to a lack of opportunity to hunt and boredom. Increasing activity and environmental modifications can help indoor cats lead more enriched lives.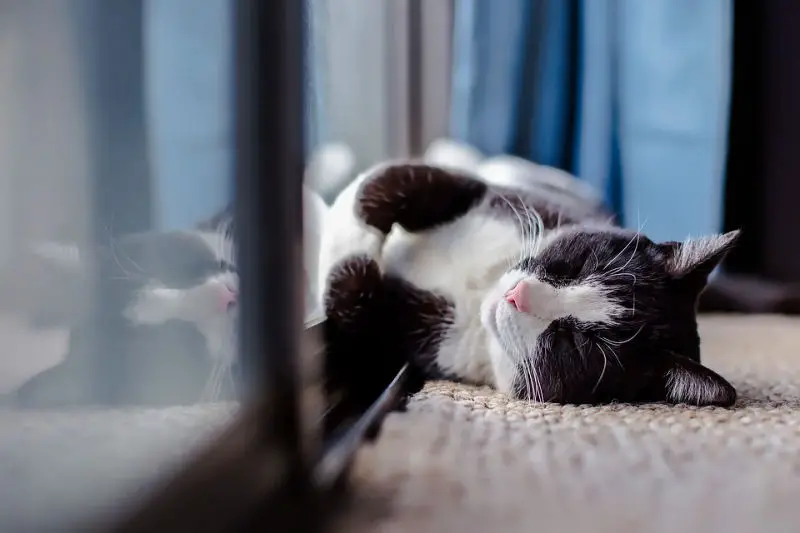 There's more to food than flavor:
Cats have around 475 taste buds, which is significantly less than dogs (1,700) or humans (9,000) 2. While flavor can have an influence on cats' preferences, the aroma, texture, kibble size and shape are as important as the flavor in defining palatability for a cat. Over time, cats will prefer a food that meets a specific nutrient balance versus one that has flavors that humans think might be appealing.
Royal Canin™ is a global leader in pet health nutrition and has spent nearly a century developing diets that are highly palatable and provide complete and balanced nutrition for cats. In fact, Royal Canin Feline Health Nutrition™ Indoor Adult, Sensitive Digestion and Adult Fit and Active were chosen first by cats over comparable diets by leading competitors.*
[clickToTweet tweet="When it comes to food, cats savor more than just flavor." quote="When it comes to food, cats savor more than just flavor."]
Dr. Catherine Lenox, board-certified veterinary nutritionist and Royal Canin Scientific Affairs Manager stated,  "Cat owners know it can be hard to find the right food and often go from flavor to flavor only to find the cat still won't eat. We encourage cat owners to try a Royal Canin formula that supports the individual needs of their cat. All Royal Canin products come with a 100 percent satisfaction guarantee for palatability and digestibility."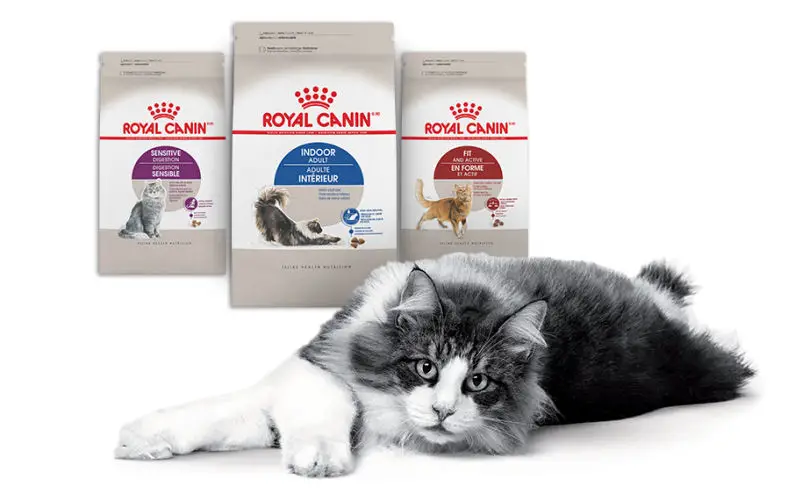 Royal Canin offers several Feline Health NutritionTM diets, including:
· Royal Canin® Feline Health Nutrition™ Indoor Adult: The Royal Canin Indoor Adult Dry Cat Food is created for indoor cats from 1- to 7-years-old. It provides complete and balanced nutrition, and aids with hairball management, stool odor reduction and supporting a healthy weight.
· Royal Canin ® Feline Health Nutrition ™ Sensitive Digestion: The Royal Canin Sensitive Digestion Cat Food is for adult cats with sensitive digestive systems. This diet is formulated to promote optimal digestion, is highly palatable and has a concentrated energy density.
· Royal Canin® Feline Health Nutrition™ Adult Fit and Active Dry Food: The Royal Canin Adult Fit and Active Dry Cat Food is for active adult cats. The ring-shaped kibble encourages chewing to help slow ingestion and has an adapted calorie content to help cats that get a moderate amount of exercise maintain a healthy weight.
Royal Canin diets can be found in select retailers nationwide. Cat owners should consult with their veterinarian to determine which diet meets the unique needs of their cat. For more information, please visit:  https://www.royalcanin.com/sitecore/content/royal-canin/Home/retail/cats-first-choice2017-qa.
Cat fanciers should also know that Royal Canin is a proud sponsor of the Cat Fanciers' Association International Cat Show.

Our Own Experience
We took a very personal interest in promoting this post as our cats eat Royal Canin … in fact it's the only hard food brand we feed them. About 18 months ago our ginger tabby (Mouse) developed what seemed like a polyp protruding from his behind quarters. Turned out to be an inflamed anal gland that didn't properly drain and the prognosis from our vet was either regular manual drainage, surgery or the least invasive she suggested was to try feeding him the Sensitive Digestion formula from Royal Canin. This blend is more easily digested, softens the stool and reduces the possibility of constipation. We opted to start with this option and within 2 weeks the problem corrected itself. That's all he eats now and we haven't had a problem since. His brother (Newman) alternates between this mix and the Royal Canin Indoor Adult formula.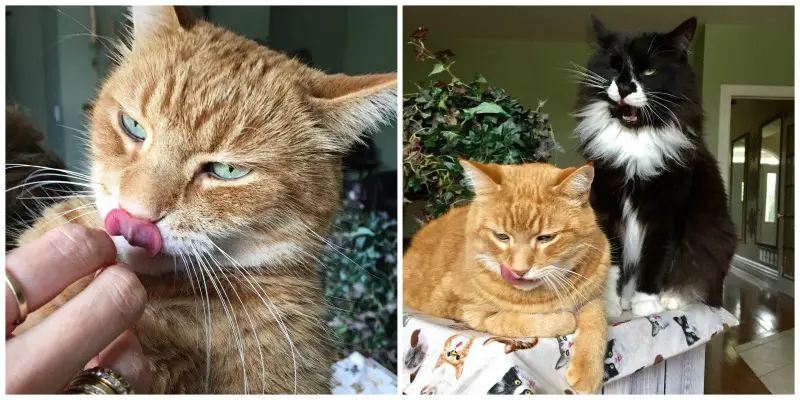 Photo: Mouse (above left) and with his brother Newman (above right)
Background
Royal Canin is a subsidiary of Mars, Incorporated. To learn more about Royal Canin, visit www.royalcanin.com and visit the company on Facebook at www.facebook.com/royalcanin.us.