To kick off our first contest of 2020 we're excited to announce an amazing giveaway worth over $500!
Here's your chance to WIN this pawsome Gardens Complex from our pals at Catastrophic Creations.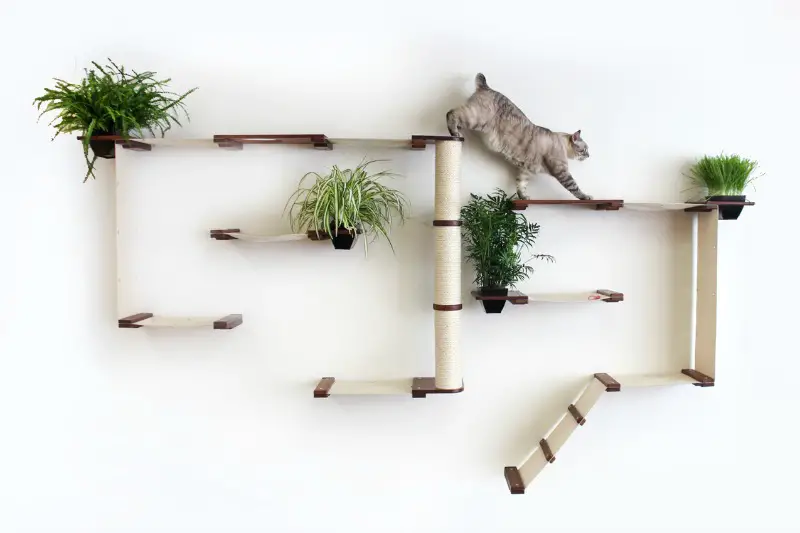 Expand your cat's habitat with this large complex that's purrfect for homes with multiple cats. With many spots to move and rest, cats will not be competing for the same space which can reduce stress in anxious cats and also help to curb unwanted behavior such as fighting and territory marking.
The included four Planters can redirect cats into chewing cat-friendly plants* instead of objects inside your home (plants not included).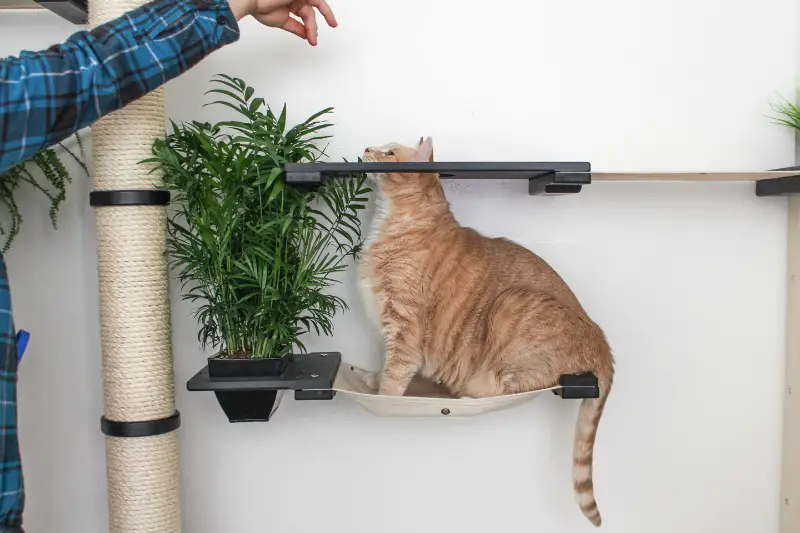 *Here's a list of plants recommended for this structure: Spider Plant, Lemon Button Fern, Cat Nip, Cat Grass, Variegated Wax Plant, Lilyturf, and Boston Fern
The Garden Complex comes with your choice of Charcoal Gray or Natural cotton canvas. Benefits include:
Wall-mounted to free up your floor space
Fabric is pre-cut, hemmed, removable and washable
Hidden brackets give the furniture a floating look
Weight tested: 85 lbs per shelf
Designed to mount along 7 studs, spaced 16″ on-center
Easy to navigate mounting instructions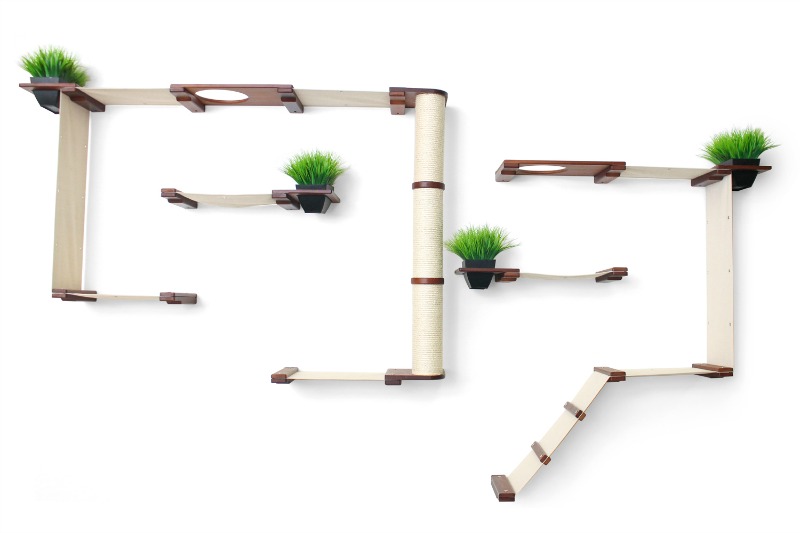 * Contest Now Closed
This contest ended on Feb. 15th, 2020 and was available to US residents only. To enter you simply had to submit a comment in our "Leave a Reply" section at the bottom of this page saying:
My cat's name is [insert your cat's name] and he/she would love to WIN this Gardens Complex because [insert your cat's reason]
The lucky winner will be chosen by the Catastrophic Creations team from all the correctly submitted entries, and contacted by email.
Disclosure: Please note that by entering this contest you agree that your email address will be available to Catastrophic Creations.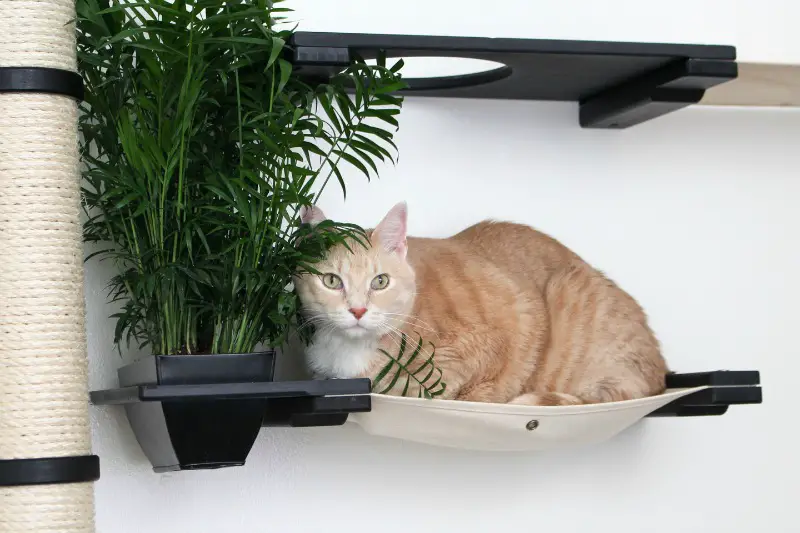 Thanks to all those who entered. >^..^<