We're always on the hunt to find new feline lifestyle products and happily came across a company called Kitty Sensations who make some truly lovely cat themed jewelry. The owner (Emilia) studied Arts at the University Of Montana and then earned a Masters in Jewelry Design from the European Institute of Design in Rome. She's the chief designer and her team of four handle sales, operations and logistics.
They were kind enough to offer us 5 of these beautiful cat-themed bracelets plated in rose gold for five lucky Purrington Post readers to win.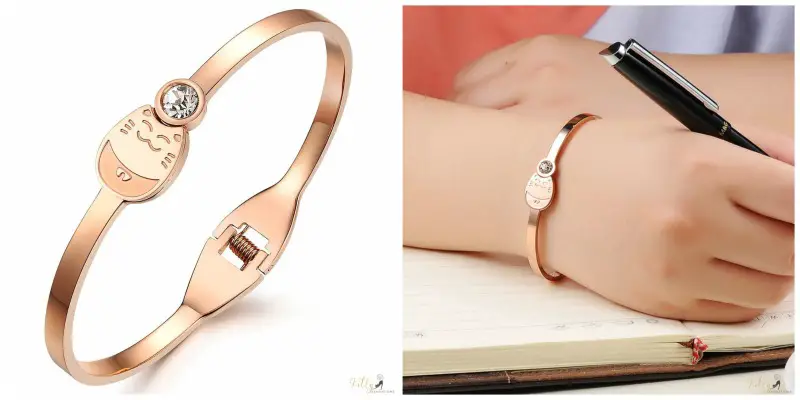 * Contest Now Closed
This contest ended on October 28th, 2017 and was available to residents worldwide. Entrants simply needed to submit a comment in our "Leave a Reply" section at the bottom of this page saying:
My cats name is [insert your cat's name]. He/she thinks that we deserve to win this Rose Gold Plated Bracelet because [your cat's reason]
The 5 winners were chosen by the Kitty Sensations team from all the correct entries and contacted by email.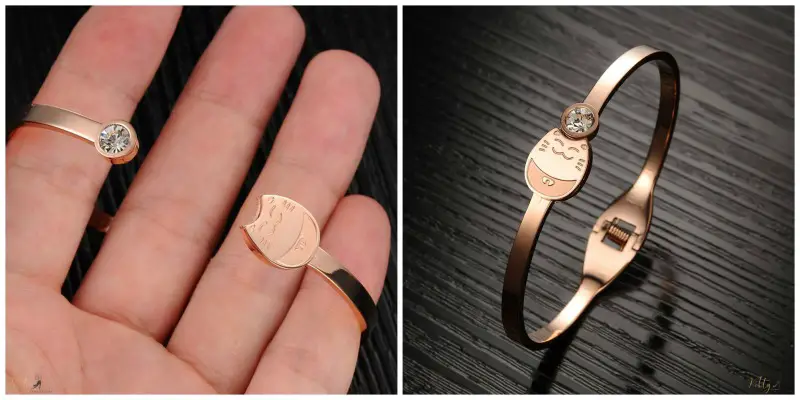 Enjoy the comments submitted.