All cat owners are convinced their cat adores them, the loving provider of daily food, affection and a warm home. But what would your cat tell you if he/she could speak? Would they shower you with praise for providing them a loving home?
Not likely if you were to ask Mungo – a neutered tomcat who provides his witty cat's eye view of life in this new parody book called 'This Cat Does Not Love You'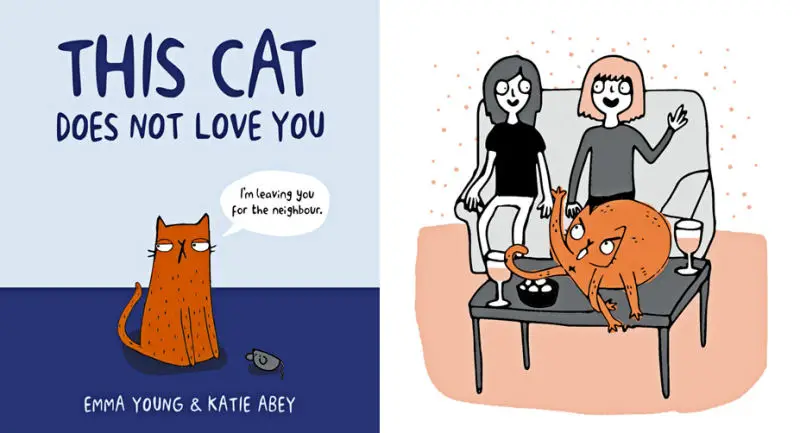 Everyone's a critic, but cats get personal. This Cat Does Not Love You is a tongue in cheek gift book told through hilarious text that delights in disdain, and brilliantly odd ball illustrations. Discover what your cat is really thinking and what the meaning is behind those looks, twitches and 'loving' gestures in this hilarious feline focused monologue.
We contacted the publisher who kindly offered to donate 5 signed copies to us which we raffled off to 5 lucky Purrington Post readers! Contest now closed.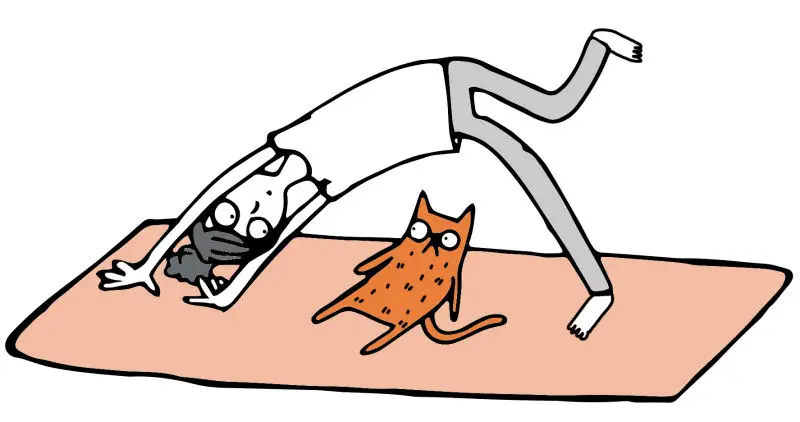 Written by Emma Young and illustrated by Katie Abey, 'This Cat Does Not Love You' is a hilarious parody for any cat lover well acquainted with the delightful disdain of our most beloved furry friends.
Think your cat loves you? Think again…
* Contest Entry Guidelines:
This contest ended on June 30th, 2017 and was available to residents of the United States, United Kingdom and Canada. To enter the contest entrants needed to submit a comment in our "Leave a Reply" section at the bottom of this page saying:
My cat's name is [name of your cat]. If [name of your cat] could speak I bet he/she would  tell me [what your cat would say and whether he loves you or not and why] 
The winners were chosen by the authors from all the correct entries and contacted by email.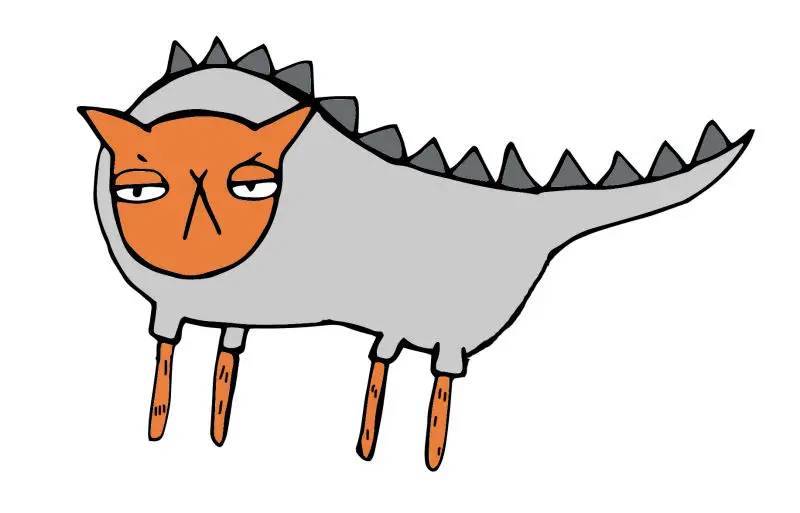 Author Bio
Emma Young loves every cat that she meets, unconditionally and probably unrequitedly. She is the proud owner of a ginger mother-and-daughter team, Maggie and Wick. Emma lives in London. You can follow Emma on Twitter at @truffleoilyum
Katie Abey provides illustrative doses of happiness, motivation, sarcasm and general randomness. Her work usually features puns and crazy animals. She lives in Derbyshire.  You can follow Katie on Instagram at @KatieAbey
Buy
Can't wait and want to order one now? Grab a copy from Amazon here => Buy a Copy of This Cat Does Not Love You