Last year we published some exclusive sketches of the CAPTAIN GINGER comic book, the space opera featuring cats in space. This month, AHOY Comics is publishing the graphic novel trade paperback which collects the entire story so far.
Now in one volume: the acclaimed tale of a starship run by cats!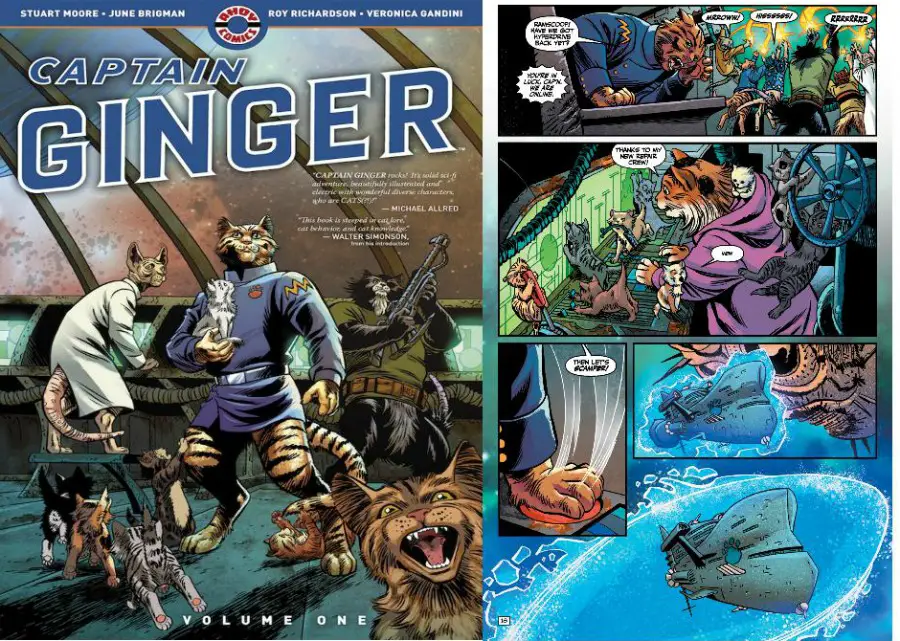 The intrepid Captain Ginger struggles to keep his fellow felines united against a hostile universe—and their own worst feline instincts, too. Featuring the entire original miniseries, plus two rare extra stories and a sketchbook of character designs.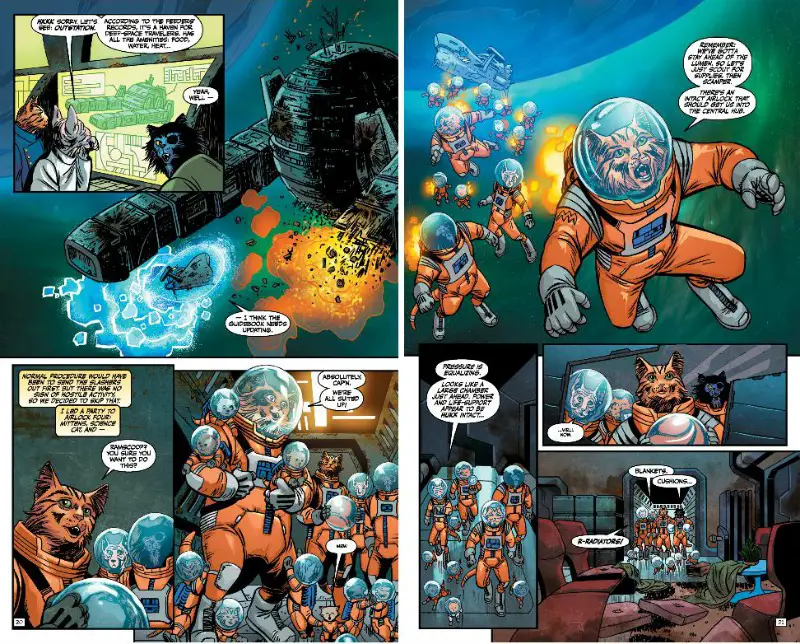 Introduction by Walter Simonson (Thor, Ragnarok) who says, "This book is steeped in cat lore, cat behavior, and cat knowledge." Other comments include…
"So wonderfully trippy and science fiction-y it reminds readers what it is about sci-fi that they love." – Adventures in Poor Taste
Here's a quote from writer Stuart Moore: "I love cats—even that stupid one cramming himself right now into my paper-recycling box, which you no longer fit into, Rocko! I cooked up CAPTAIN GINGER specifically for artist June Brigman, who loves cats at least as much as I do."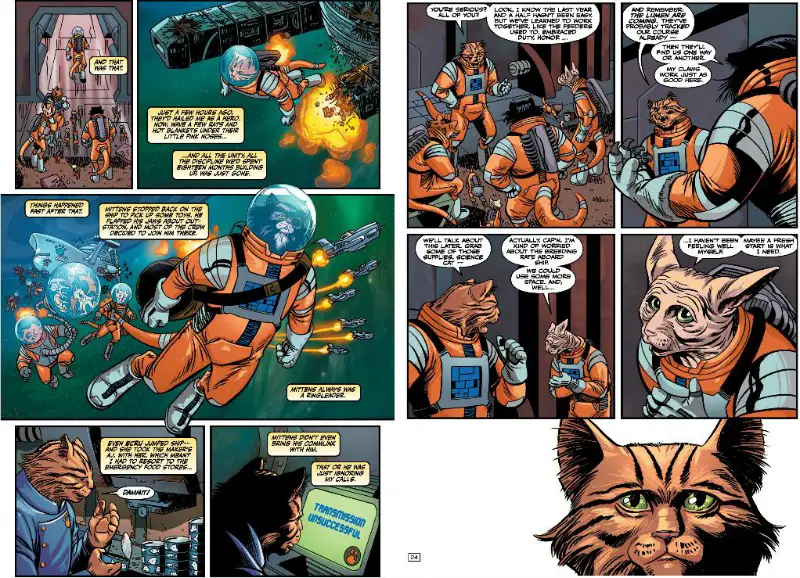 "Can you imagine your cat running a spaceship? Of course you can't—the sweet little guy would just scratch up all the controls and then run around in circles until you fed him. But what if all nine of his lives depended on it? That's the premise behind CAPTAIN GINGER. If you love cats too, I hope you'll give our book a try." – Stuart Moore.
We're delighted to offer 10 copies of CAPTAIN GINGER for ten lucky Purrington Post readers to WIN!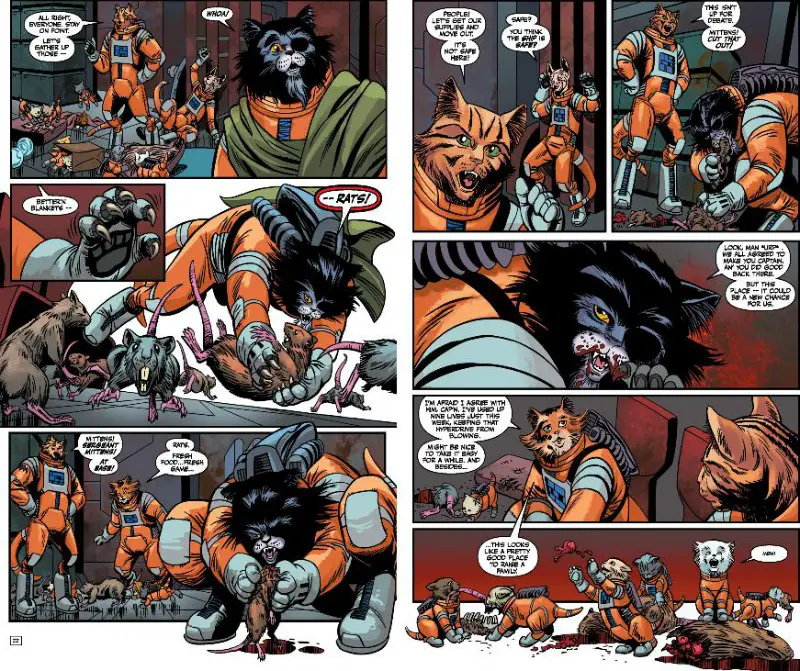 * Contest Now Closed
This contest ended on July 9th, 2019 and was available to U.S. residents only. To enter you needed to submit a comment in our "Leave a Reply" section at the bottom of this page saying:
My cat's name is [insert your cat's name] and if he/she were part of a starship crew they'd probably run [insert the job your cat would likely be doing]
The 10 winners were chosen by the AHOY Comics team from all the correctly submitted entries, and contacted by email
CAPTAIN GINGER was written by Stuart Moore with artists June Brigman, Roy Richardson and Veronica Gandini.