As lovers of all things feline, we've always had a special fondness for black cats. So imagine how pleased we were to hear about Grace Statwick – an artist who creates the most delightful collection of black cat art. Ranging from prints to postcards to apparel, she offers something for all cat lovers to enjoy. Look for contest details below!
Here's one of her original paintings called "First Kiss":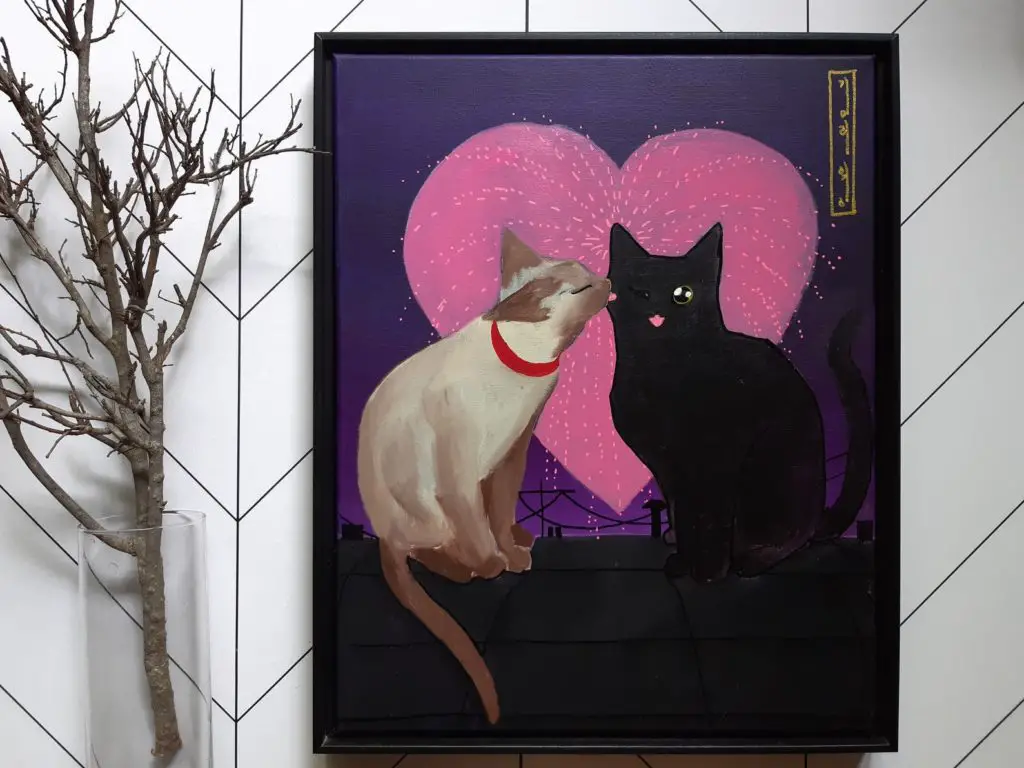 Or how about "Knitting Cat"…
The painting below is called "Cats will be cats." It was one of Grace's 2021 series of ten black cat prints.
We had the opportunity to chat with Grace and found out that she started Grace Statwick Studios in December of 2020, and it's now become her full time occupation.
Following is our brief chat with Grace…
Q: What's your background?
My background is in building sets and props for film and theater, actually. I also worked for retail giant Bass Pro Shops as a salaried sculptor for two years, building their realistic fake rocks, trees, and waterfalls. I started painting in earnest with a group of expat and Korean artists when I taught English in Busan, South Korea from 2016-2018. When I moved back to the States, I ended up doing carpentry at Dancing Rabbit ecovillage in Rutledge, Missouri, and loved it so much there I decided to stay. I have been living in community for a year and a half now and paint in a strawbale, earthen-plaster studio.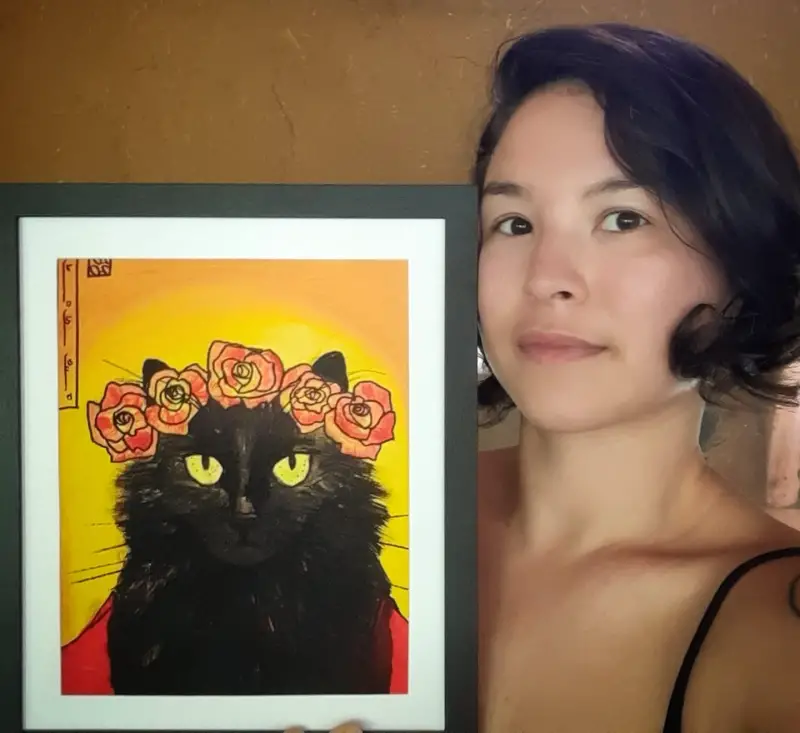 Q: Where did the Black Cat Art come from?
I had a black cat named Barry that we found as an adult wearing a kitten collar, abandoned in a church parking lot. Barry grew to be the most loving cat I have ever had, and I have a tattoo of him on my right ankle! My sister also has a black cat and my housemate got a black kitten last year who was the inspiration for this series. 
Q: Any new and exciting projects ahead?
I hope to do another project featuring cats of many colors next year. I will also be working on another film as a scenic artist and off-set carpenter in the spring of 2022.
Good news – Grace was kind enough to offer our readers a chance to WIN one of her T-Shirts and/or a Hoodie. We're giving away 2 Tee's and 1 Hoodie for 3 lucky Purrington Post readers to WIN. These below are our favs, but the winners get to choose from her full collection (link below).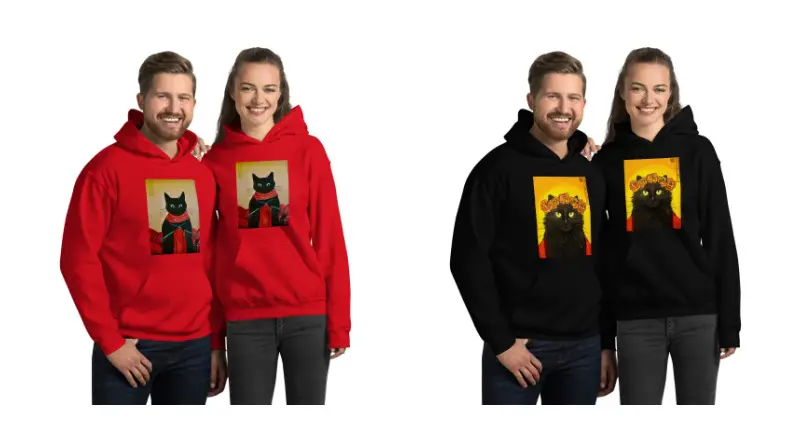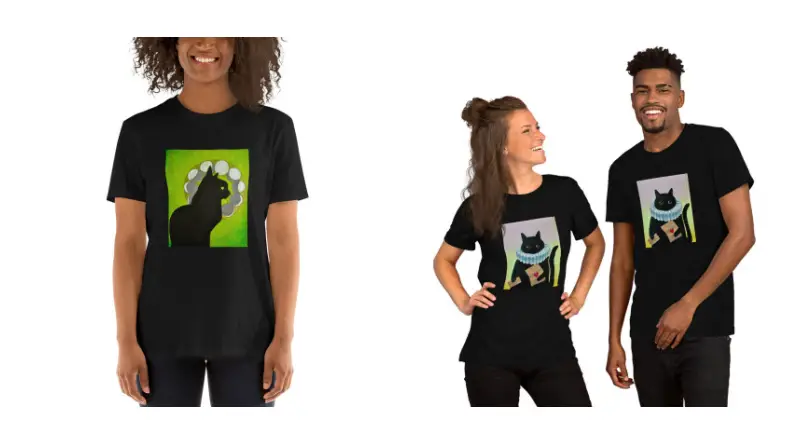 * Contest Now Closed
This contest ended on December 31st, 2021 and was available to United States residents. To enter you simply needed to submit a comment in our "Leave a Reply" section at the bottom of this page saying:
My cat's name is [your cat's name] and I would love to win one of Grace's T-shirts or Hoodie's because [your reason]
** The 3 winners [Cathy K. (Hoodie), Cathy S. (T-shirt) and Hans (T-shirt)] were chosen from all the correctly submitted entries and contacted by email. CONGRATS!
Be sure to see Grace's full portfolio on her Etsy store: Grace Statwick Studios. And check out her IG feed @gracestatwickstudios or Facebook to see behind-the-scenes shots!