Cat owners know the importance of microchipping. In fact, many shelters roll it into their adoption fees.
Peeva, a pet identification and database headquartered in New York, notes in its survey that one third of pets are reported missing in their lifetime, while more than 80% of these pets are never found. A more recent, 2018 study found that 15% of cat owners lost their pets in a five-year period, many sadly not reunited. Meanwhile, 51% of cats escaped when moving into a new house, showing how a routine life event can go suddenly wrong.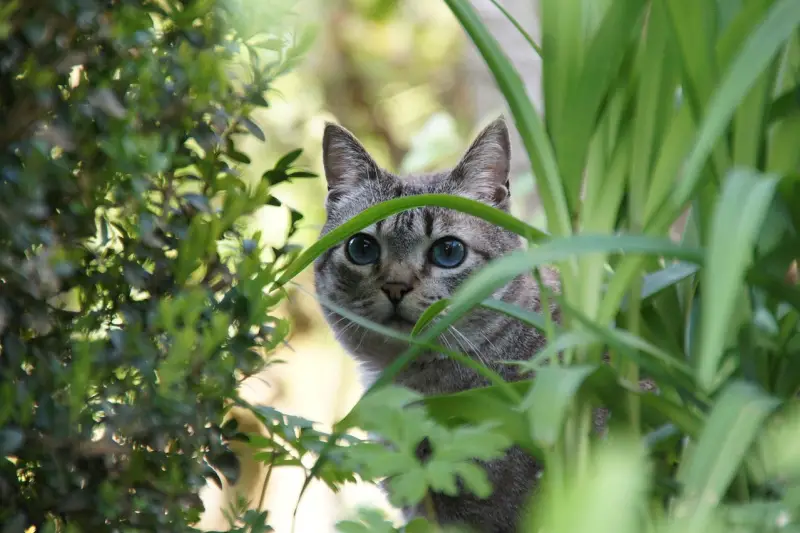 Microchips have proven to be "extremely reliable," working "100% of the time if scanned and properly registered." But this assumes that good Samaritans encountering ostensibly lost cats will take them to a shelter, and that, once there, animal welfare professionals have the good sense to scan for a microchip.
In this article, then, I'd like to explain the importance of microchipping, but in addition to this, I'd like to offer additional cat locating technologies you might seriously consider on top of a standard microchip: namely, Bluetooth and GPS trackers. These, in addition to a proper collar and ID tag, can help ensure, should your cat unfortunately go missing, you have the best chance of finding and being reunited with your beloved little furball! 
Microchipping: What It Does and Doesn't Do
Don't get me wrong; microchips are essential for cat owners. For example, microchips were present in 46% of missing cats and successfully used to locate them.
However, more shocking from this study is how anecdotal other methods of tracking devices were employed: Just one cat owner had a GPS tracking device affixed to their cat's collar.
This begs a question that many cat owners have asked: Can you track a microchipped cat? As noted by Tractive GPS, a company who offers GPS trackers specifically for cats and dogs (we'll discuss their product a little later!), cat microchips do not offer global positioning system (GPS) or any other navigation or location technology.
Microchips provide important contact information, but they need to be manually scanned to provide this information to veterinary professionals who have your cat in their presence.
Other forms of item locating technology can provide more real-time look at your cat's present whereabouts.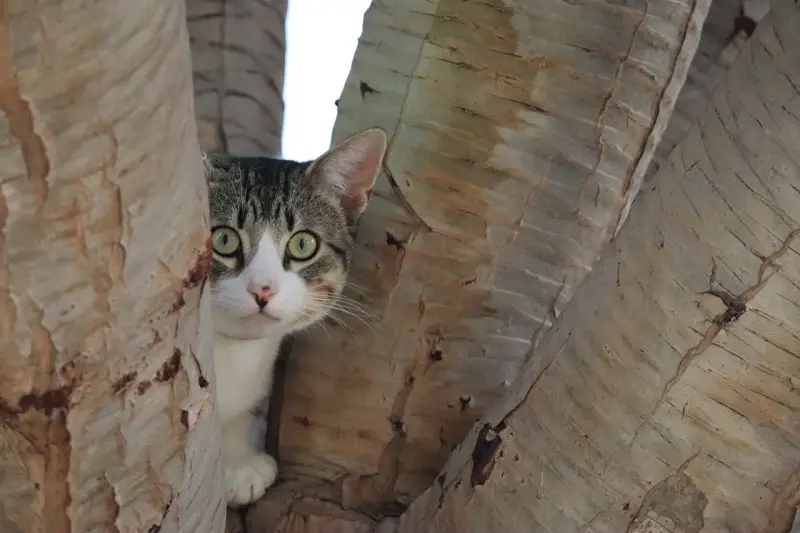 Bluetooth® Trackers as Cat Locater
A study conducted by the American Society for the Prevention of Cruelty to Animals® (ASPCA) reported that 30% of cat guardians found their missing cats in neighboring areas. Similarly, the earlier mentioned 2018 study found that 75% of cats were found within a 500 m radius of their point of escape.
Keeping this relative nearby proximity of wandering cats in mind, Bluetooth trackers make a lot of sense for cat owners to adopt. Bluetooth trackers connect to a network typically via an app, some which may charge a subscription, while others are free to use. A Bluetooth tracking community serves as a "mesh" network, where nearby users of that community can anonymously send you location updates periodically when an item starts to move. Users can create geofences, virtual perimeters around geographical locations (such as your house), and if an item assigned there starts to move, you'll be notified.
There are a few kinds of Bluetooth trackers to choose from.
Consumer Bluetooth® trackers
Bluetooth trackers with Ultra-wide band: When it comes to consumer Bluetooth trackers, Apple's AirTag is bar none, offering ultra-wideband which, put simply, offers pinpoint accuracy for item locating that's far more exacting than wi-fi and standard Bluetooth technologies. Samsung offers a SmartTag+ with similar tech, though Apple undercuts Samsung's price by about 10 bucks, and what's more, Apple's behemoth Find My network of avid Apple device users is hard for any manufacturer to touch, plus in true Apple fashion, they offer some pretty killer accessories to deck your cat's collar out with, while household names like OtterBox offer rugged protection for your AirTag-turned cat tracker.
Standard Bluetooth trackers: While AirTags offer some serious functionality, consumer Bluetooth tracking brands like Tile and Chipolo have amassed some pretty impressive community tracking networks, and using their tracking hardware specifically for cats is not lost on either brand. Tile has created a resource on how you might use their trackers to find your cat faster, via their network, while Chipolo has created a cat-specific product!
Construction-grade Bluetooth trackers
Construction-grade Bluetooth trackers offer out-of-the-box durability that lends well to cat trackers—i.e., you'll know they'll stand up, should your cat escape in inclement weather, and this standard durability means you won't have to buy additional protective coverings.
Furthermore, the Bluetooth tracker landscape in the construction industry has widely evolved over the years, with competitive offerings.
The DeWalt Tool Connect Tag, as an example, offers an onboard light feature that may be helpful for looking for lost animals in the dark. Hilti offers a Bluetooth "Smart" tag, though it comes with a steep price.
At Milwaukee Tool, in addition to offering a free app that's amassed the largest Bluetooth relative to the construction industry, the newest Bluetooth hardware product has added cutting-edge features, like built-in near-field communication (NFC) and an accelerometer (for more precise location updates)! The free app can be set up easily, and users can add any "manufacturer" or "division," like felines, to their inventory.
GPS Trackers as Cat Locaters
Of course, global positioning system (GPS) trackers offer the most precise location information as well as the most to-the-second, immediate location updates.
GPS, after all, is the same technology we rely on in our cars to provide turn-by-turn navigation to exact locations; hence, using this advanced locating technology makes sense and has its clear advantages.
One small caveat: GPS trackers can be pricier and energy consumptive, typically incurring ongoing data/subscription plans of some sort.
All this to say, smaller GPS trackers specifically designed for cats have their own unique benefits:
Tractive offers cat-specific product that's pretty affordable at $29.99. Their required data plans are where the cost kicks in, but if you go with the basic plan, billed monthly, it's cheaper than a standard Netflix subscription.
The Jiobit Smart Pet Tag is ultra-small and features a strap clip specifically designed for cat collars. A bit more expensive at $129.99 for the hardware and $14.99 for a monthly (no contract) data plan.
Weenect Cats 2: For those in the U.K., this cat tracker is waterproof (up to 1 meter deep), while purporting to be the smallest and lightest cat tracker in the world. The hardware costs £49.99, while a monthly subscription comes in £9,99.
Bottom Line
Owners should definitely always microchip their cats, but additional tracking technology—however advanced, durable (or both) you want it—can give you peace of mind that, if your cat wanders, you'll be able to trace their steps back to you.
About the Author
Lucas Marshall is a professional writer, a cat person since youth, and is passionate about his role as "trained help" to his two beloved tabby cats. At Milwaukee® Tool, his job as Content Marketing Manager is to raise awareness and adoption of the company's free-to-use SaaS platform, ONE-KEY™, and associated hardware products.