We're always on the lookout for innovative new toys to enrich and enhance the lives of our feline furriends. This one caught our eye and we were excited to share the news.
Introducing TREATOI – an interactive toy that automatically keeps your cats sniffing, eating, and playing on their own while you're away! Touted as being the world's first automatic treat ball dispenser.
It can be a truly wonderful companion for your pets while you're away.
Designed to stimulate and entertain your pets, it helps keep their brains active and focused while preventing boredom.
Many existing cat toys on the market fail to address and reduce the high levels of separation anxiety experienced by many pets while we're away.  Conventional toys make look interesting but are often boring for our pets. Likewise, automatic toys can sometimes intimidate pets.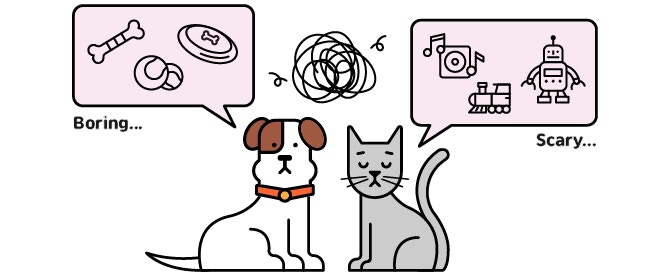 TREATOI provides moments of play and brain stimulation, and naturally feeds your pets by providing them with food and treats throughout the day.
A treat dispenser is nice, but dispensing the treats inside a ball is so much better. Why? Because TREATOI is an exciting way to distribute treats that will encourage your pets to play and keep moving throughout the day.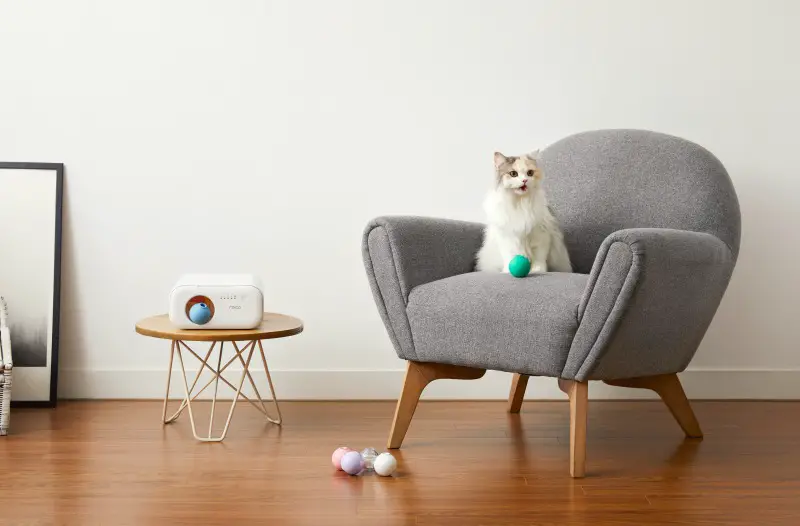 TREATOI generates both cognitive and physical exercise opportunities for your pets when they need them the most.
Keeping your pet active and stimulated while you're away is only helpful if it can be done throughout the day. That's why TREATOI is designed to be an interactive pet toy that automatically dispenses treat balls every 1 to 4 hours.
TREATOI is not invasive. Even if you have a shy or anxious cat, TREATOI will never intimidate your furry friend. Instead, it's been designed to intrigue your pet, triggering their natural curiosity.
Once your pet gets the hang of it, it'll provide hours of fun!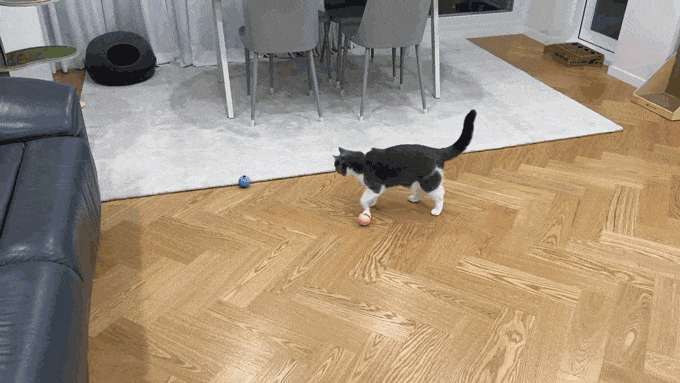 Strong and durable, TREATOI is built with a rigid support structure inside the balls to endure external pressure and using a rigid polycarbonate material for the structure, these balls are ready to roll and last!
It uses natural rubber for the interactive balls which makes them slip-proof and chewable, which prevents pets from swallowing them. It's also not harmful to the environment nor to our pets.
Check out the video below to see what the fun's all about:
TREATOI is now on KickStarter – learn more and back this project here!