Tuxedo cats are those awesome felines who have stark black and white markings resembling men's formal wear. No other cat is as dramatic as a tuxie dressed in his bib and tucker. Some tuxies wear spats or white boots. They are truly the gentlemen of the cat color patterns. There are also female tuxedo cats who have the same wonderful marking plus the distinctive personality traits.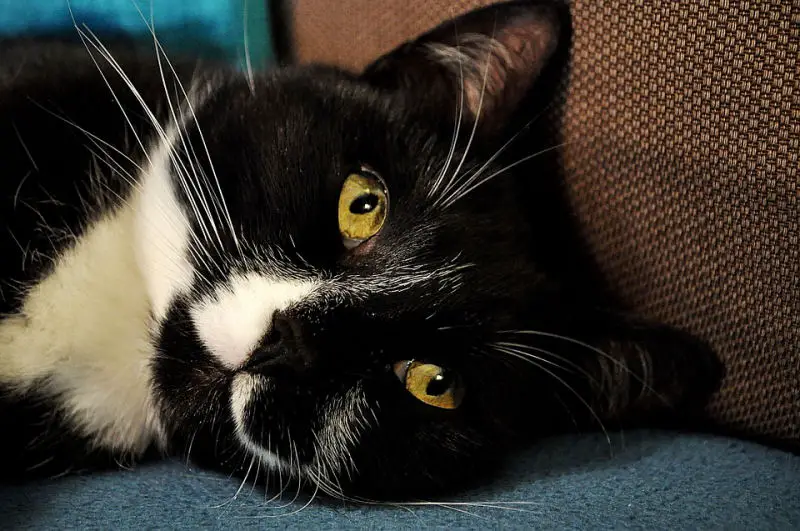 These felines with their formal wear coloring, are the only cats admitted into the Metropolitan Opera, and have been the themes of awesome musicals. Tuxedo cats were the cats of choice kept by William Shakespeare, Beethoven, and Sir Isaac Newton.
These illustrious gentlemen knew that these clever little trouble-makers with their unerring sense of mischief and loving nature, were the perfect companions and muses for creativity.
Watch for Mr. Mistoffeles in "Cats." He is one of the most famous tuxedo-clad kitties. And of course, Sylvester the Cat and Felix of cartoon fame also wore tuxes.  And if you were to peruse pictures of the Clinton White House, you will see Socks, who wore a tux and sat quietly under chairs during formal dinners.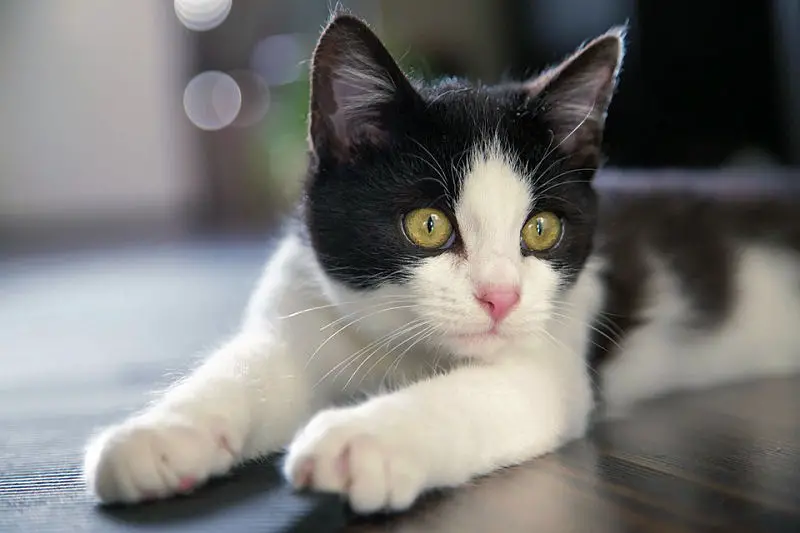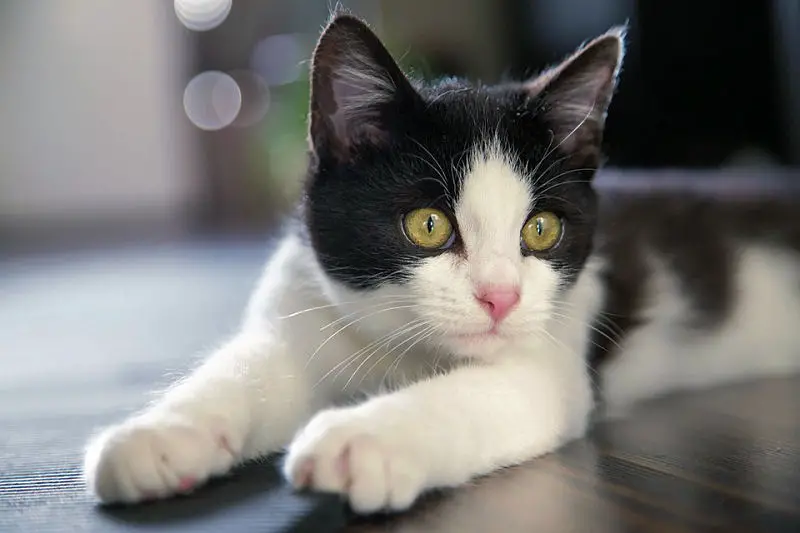 Genetically tuxies are piebald or bi-colored cats. They are black with white patches on their paws, chest, throat, belly, and chin. You may also find tuxies sporting white faces along with their distinctive bow tie. If you own a tuxie, you will declare to the world that your pet is even-tempered, affectionate and very intelligent. They also are the boss of the house.
People often ask "is a tuxedo cat a breed?"  To find out read our in-depth article A Tribute to Tuxedo Cats
Let's face it, tuxies are dressed to the nines all the time. They don't care what you look like; they just know they are always looking sharp.  In fact, most love to have their pictures taken and are extremely photogenic.
Tuxedo cats have their own distinct personalities. They claim areas of the house for their own and will often drag a blanket and toys to their special spot. They are spunky, care for their owners, and are very affectionate.
Following are 9 compelling reasons to own a tuxie, if you don't already: