A few weeks ago we did a post called "5 Reasons Why So Many Cat Owners Are Investing in Catios" and the response was so positive that we decided to contact Catio Spaces owner (Cynthia Chomos) and she was kind enough to offer 3 lucky Purrington Post readers the chance to WIN one of her premiere DIY catio plans.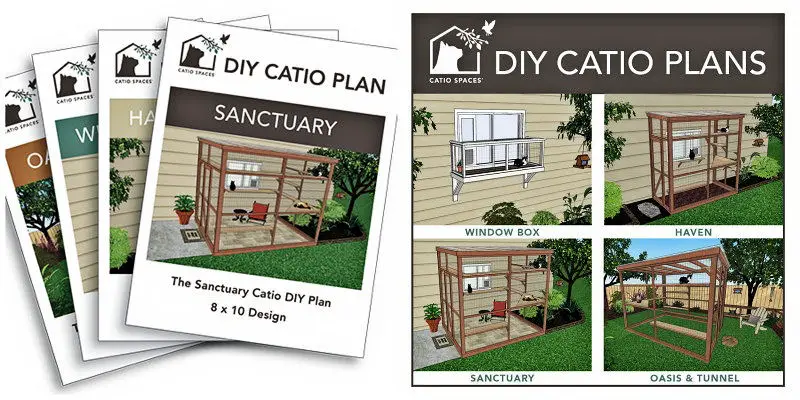 Available in a variety of designs and sizes, the DIY Catio Plans (reg. $39.95 – $69.95) are delivered immediately in downloadable PDF format. They take the guess work out of building a catio to SAVE TIME AND MONEY! Best of all, you don't need to be an expert carpenter.
Each DIY catio plan is easy to follow and rewarding to build! Keep your cats safe, healthy and happy in a catio, an outdoor cat enclosure, that complements your home.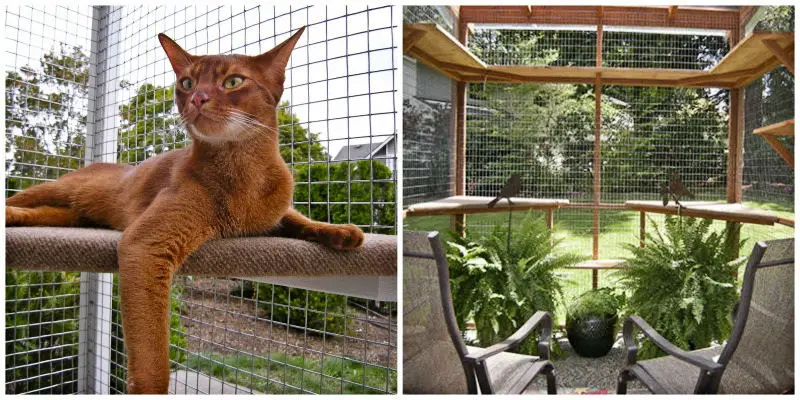 Catio Spaces offers a variety of DIY catio designs and sizes for a window, patio, deck, garden or yard. The styles available for the winners to choose from in this contest were the following:
WHATS INCLUDED:
All catio plans are designed for the average person to make the process easy-to follow and rewarding to build.
Step-by-step instructions including diagrams.
Material list (materials are available from your local home improvement or lumber store)
Tool list
Catios are designed as panels for ease of assembly (or removal if you move in the future.)
Wood framing can be left natural or painted to complement your home.
Roof rafters accommodate a wire mesh roof or a clear, polycarbonate weatherproof roof for year-round enjoyment.
Door placement options for either end of the catio.
* Contest Now Closed
This contest ended on December 4th, 2017 and was available to residents worldwide. To enter you simply needed to submit a comment in our "Leave a Reply" section at the bottom of this page saying:
My cats name is [insert your cat's name] and he/she would love their own catio because [insert your reason]
The 3 winners were chosen by the Catio Spaces team from all the correctly submitted entries and contacted by email.