* CONTEST NOW CLOSED *
We were really excited about this gift set contest from our paw pals at Oh My Cat Shop.  They created four furbulous feline friendly gift sets that four lucky Purrington Post readers won!   >^..^<
They created 4 meow-nique gift set for each of the following cat-a-gories:
The Cat Lover
The Cat Lady
The Spoiled Cat
The Kittens Kit
See contest entry details below.
Has your feline curiosity been piqued?  OK, let's get to the prize packs…
#1.  'THE CAT LOVER' GIFT
A $25 gift card for ohmycatshop.com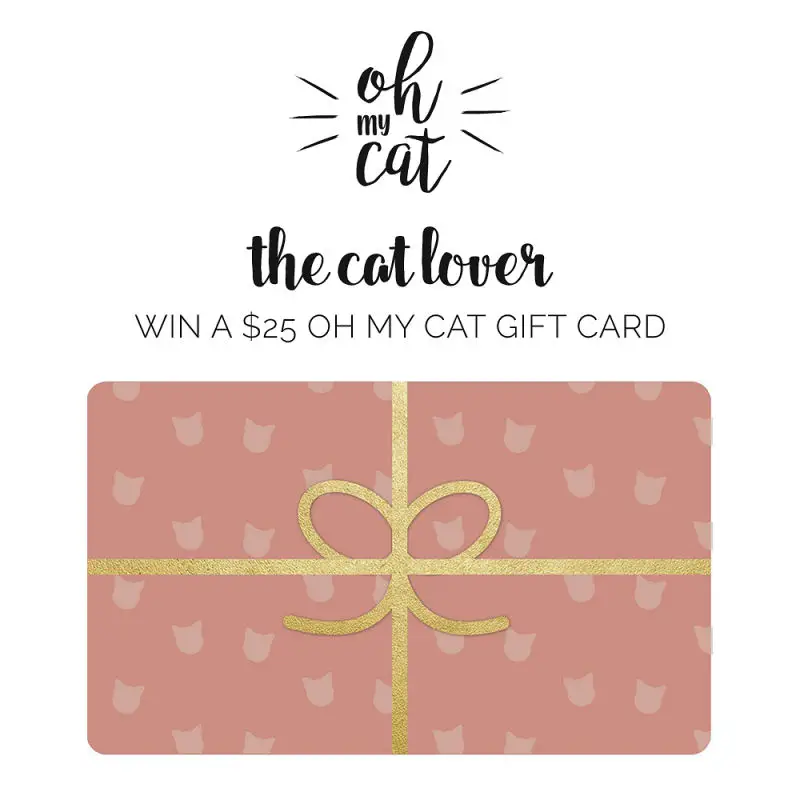 #2.  'THE CAT LADY' GIFT SET
– 1 cat journal
– 1 "feline fantastic" pouch
– 1 ice cream cat sticker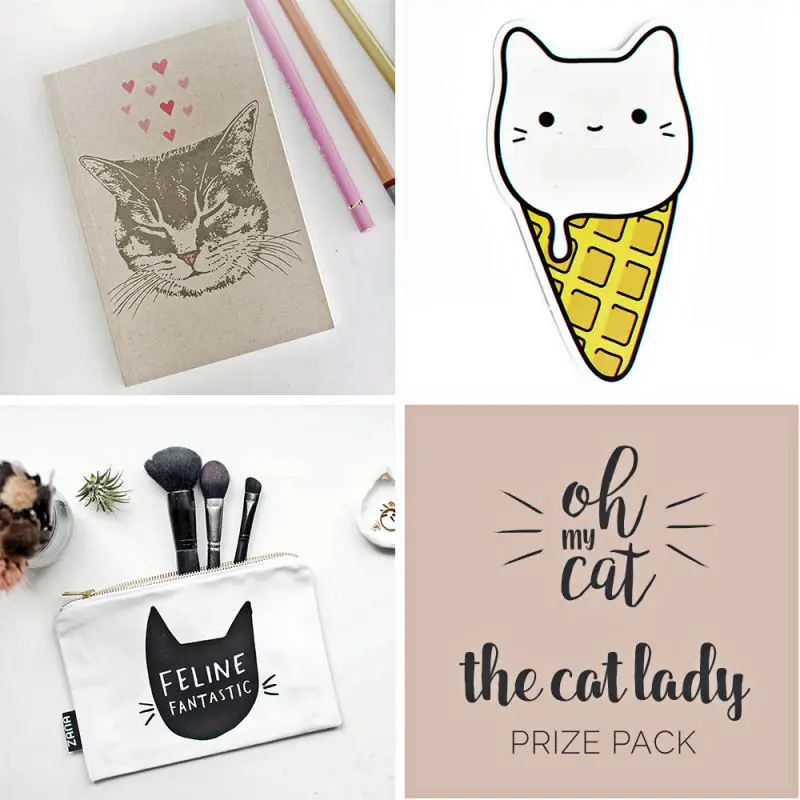 Retail value: $45.50 CAD 
#3.  'THE SPOILED CAT' GIFT SET
– 1 pizza catnip toy
– 1 adult cat bandana
– 1 litter box cleaner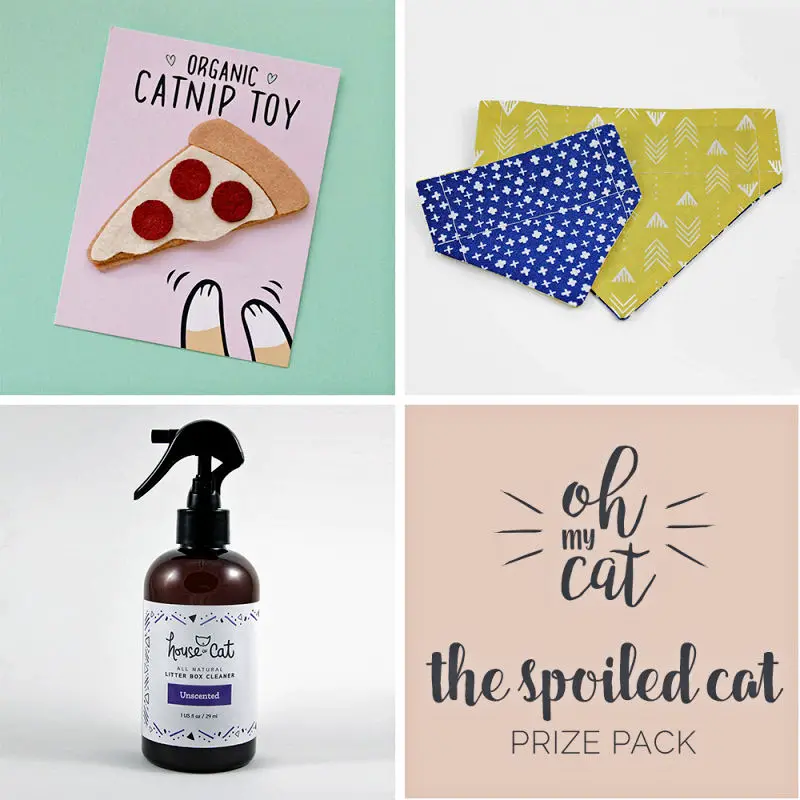 Retail value: $29.50 CAD
#4.  'THE KITTENS KIT' GIFT SET
– 1 catnip-free sprinkle donut toy
– 1 kitten reversible bandana
– 1 toy wand with fur ball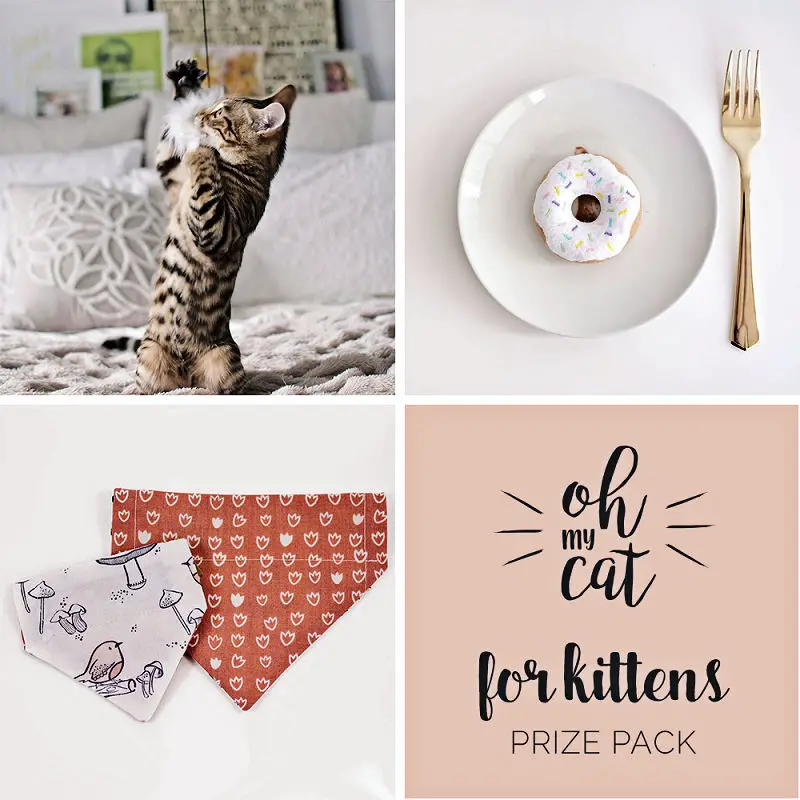 Retail value: $32.00 CAD
Contest Entry Guidelines:
This contest ended on May 31st, 2017 and was available to residents of the United States and Canada only. To enter this contest entrants simply needed to submit a comment in our "Leave a Reply" section at the bottom of the page saying:
My cat's name is [insert your cat's name] and he/she thinks our feline family deserves to win the [name of gift set] because [reason]
The winners were chosen by owner Catherine of Oh My Cat Shop from all the correct entries and contacted via email.