This might be one of the most purr-ecious wedding day photo shoots ever!  We're not kitten!  To begin, let's set the stage by imagining the late Whitney Houston singing…
A mewment like this,
Some kittens wait a lifetime,
For a mewment like this,
Some kittens wait forever, for that one special hiss…
OK…we couldn't resist…but once you see these adorable photos from Michele Bangsboll and Nick Anderson's wedding you won't be able to resist turning all mushy inside.  >^..^<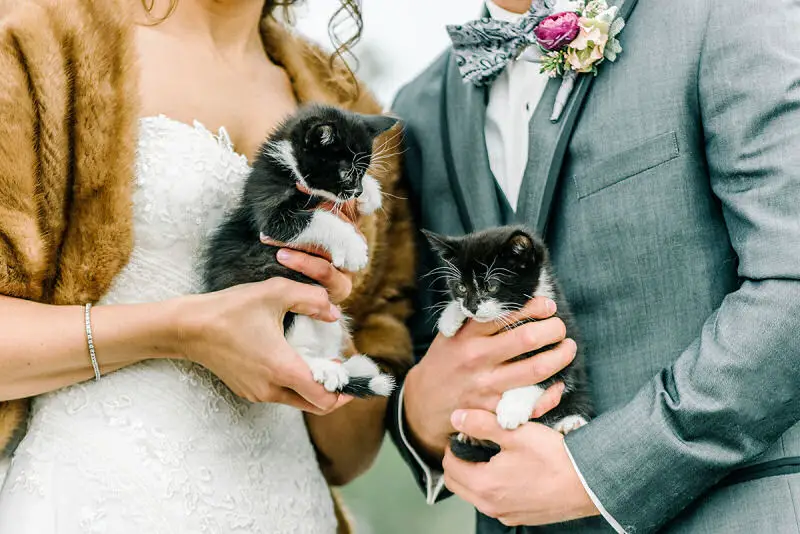 Yes – those are indeed rescue kittens!  The kittens are named Jeeves and Houdini, and were kept a surprise from the bridal party until they were brought out for couples portraits. We must mention that these amazing shots were taken by Autumn Cutaia Photography
The wedding took place on March 25, 2017 at Spruce Mountain Ranch in Larkspur, Colorado. Michele and Nick donate their time to rescue animals at Divine Feline which is a Colorado animal rescue where Jeeves and Houdini live. The surprise 'kitten reveal' was to help spread awareness about the organization and to let everyone know that Jeeves and Houdini will be available for adoption through Divine Feline once they are old enough to be neutered.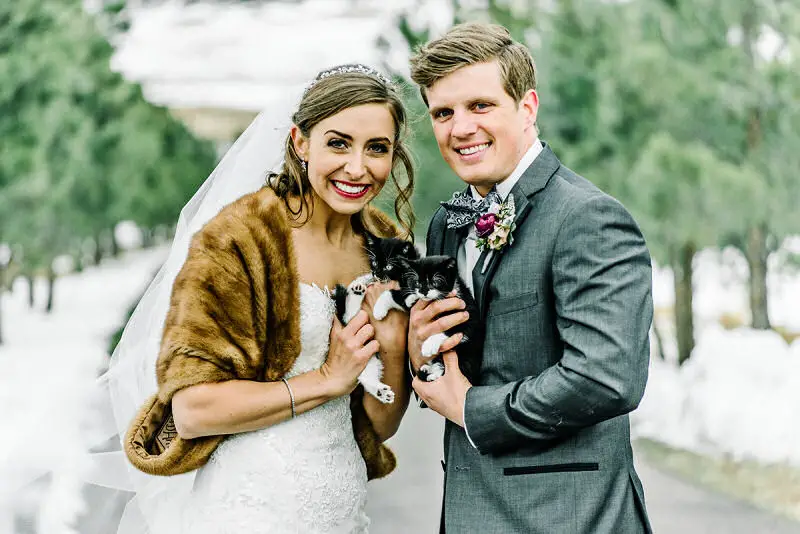 The couple, who are both veterinarians and cat lovers, met in 2011 during their first year at veterinary school. It was at St. Matthew's University on Grand Cayman Island. While there they adopted their own rescue cats named Bam-Bam and Wiggles from a local shelter.
Below you can see them proudly poised on their custom cake topper along with their dog. How meow-velous!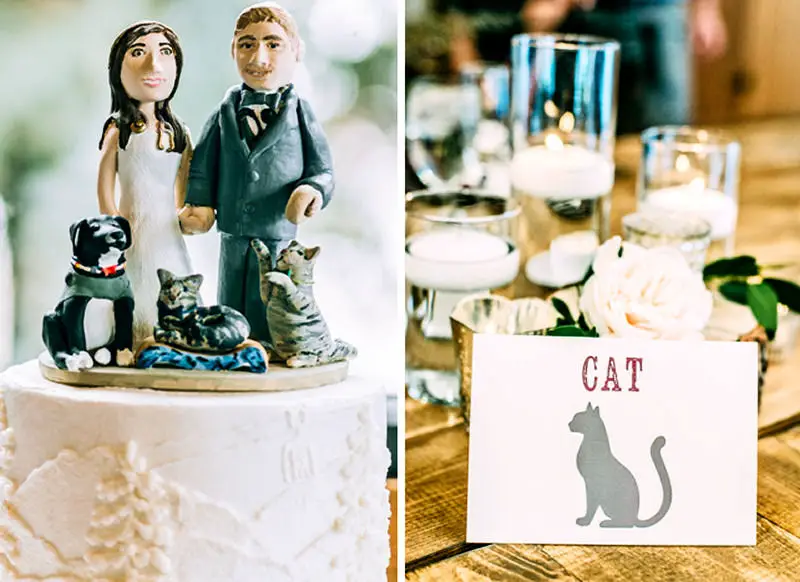 Michele has wanted to be a veterinarian since she was 5 years old. We are certainly feline her love for cats … why just look at the paw-some shoes she wore from Bobs which is a wonderful organization that donates money to millions of shelter cats and dogs.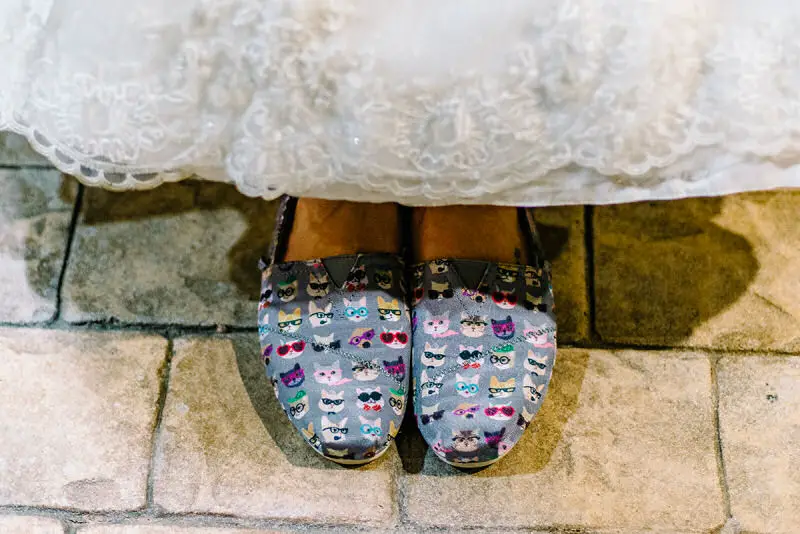 In case it crossed your mind…yes, of course the bride is wearing a faux fur stole!  She has the utmost respect and love for animals and wore it to keep warm on this rather chilly day.
[clickToTweet tweet="Rescue Kittens Make this Couple's Wedding Day Purr-iceless!" quote="Rescue Kittens Make this Couple's Wedding Day Purr-iceless!"]
During an interview with HuffPost Michele stated, "Everyone in the bridal party was freezing since we had been standing outside without jackets for a while and we told them all to wait for one more surprise and then we brought out the kittens. I think everyone's voice jumped up an octave when they saw the cuteness overload and no one cared about being cold anymore. One of the groomsmen was even reluctant to go back inside when we were done with group photos because he wanted to hold them!"  Who wouldn't!
Below, more photos from the couple's big day … enjoy!  A special thank you to photographer Autumn Cutaia who took these im-purr-essive photos and was kind enough to share them with us.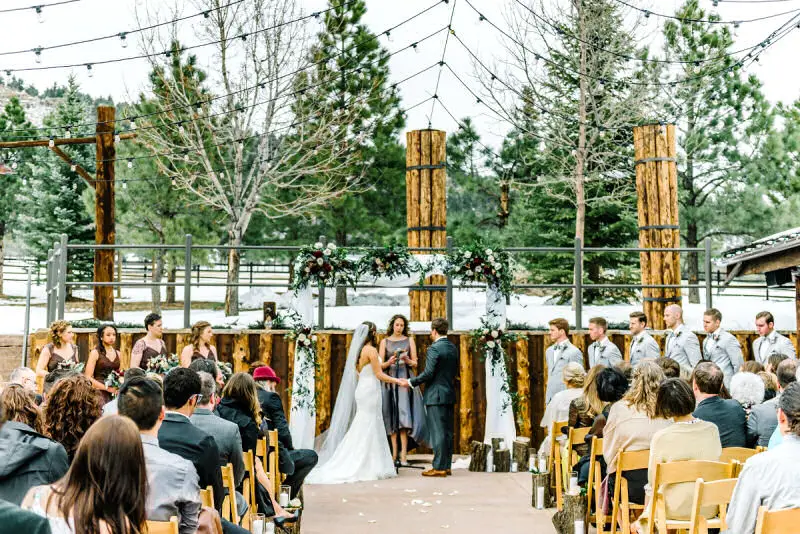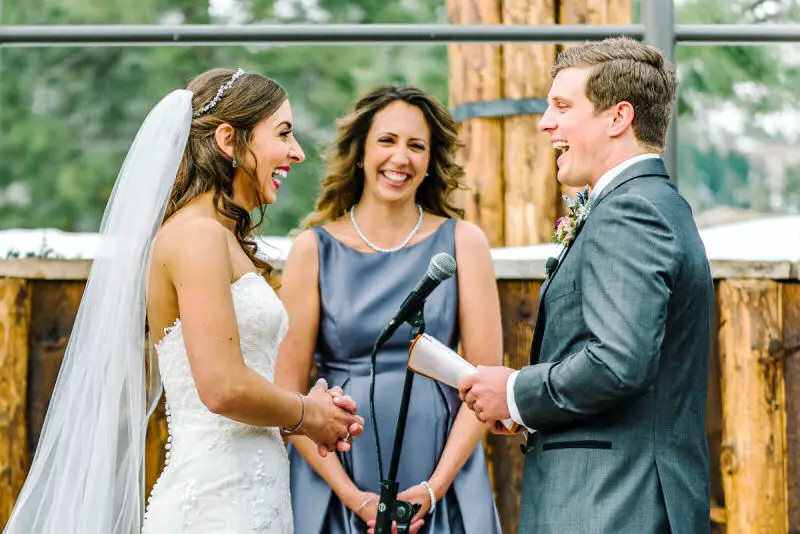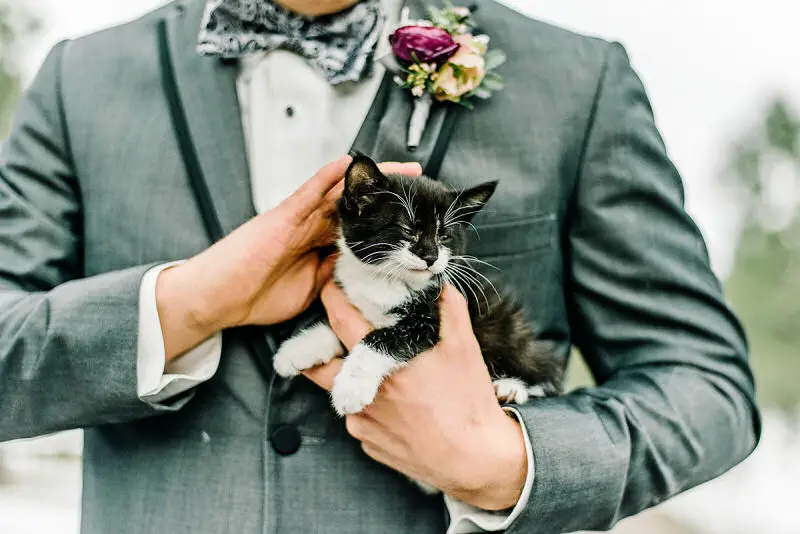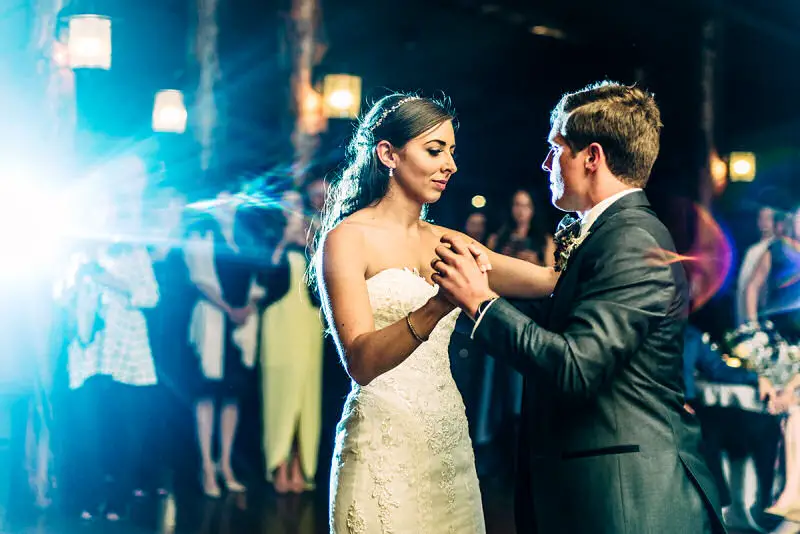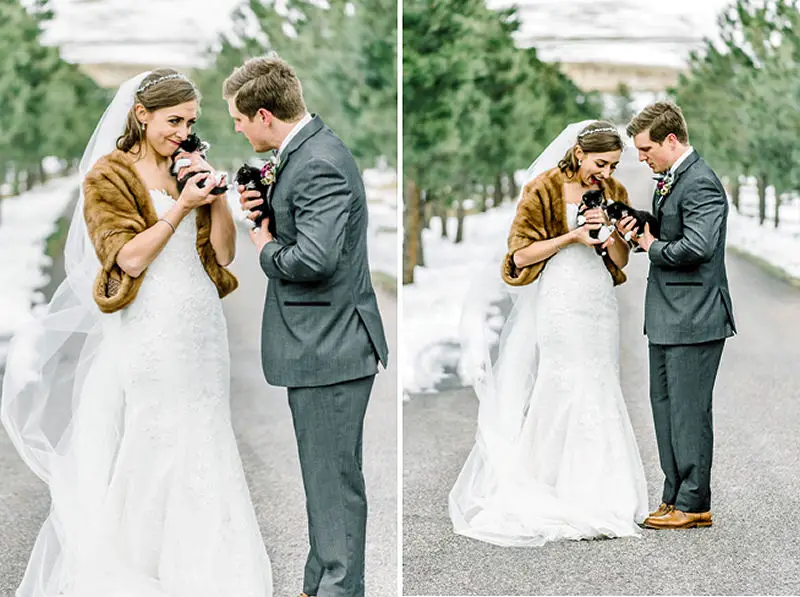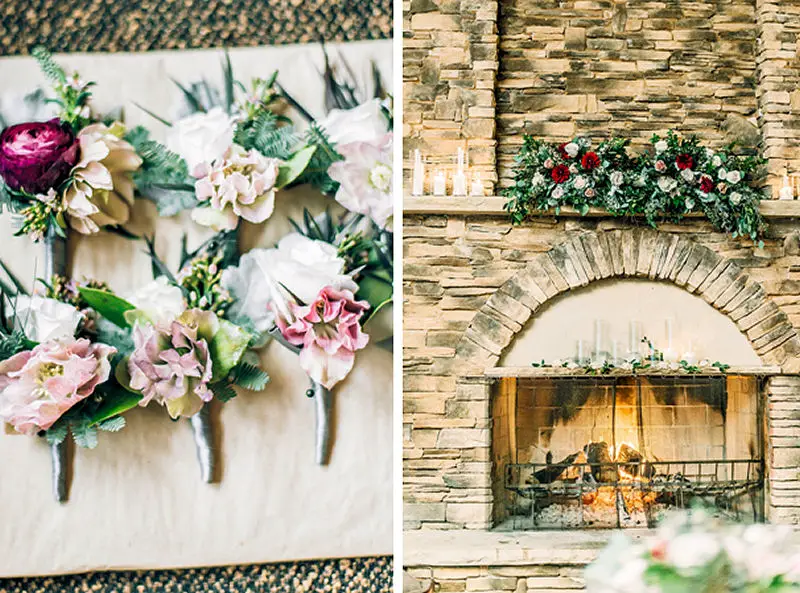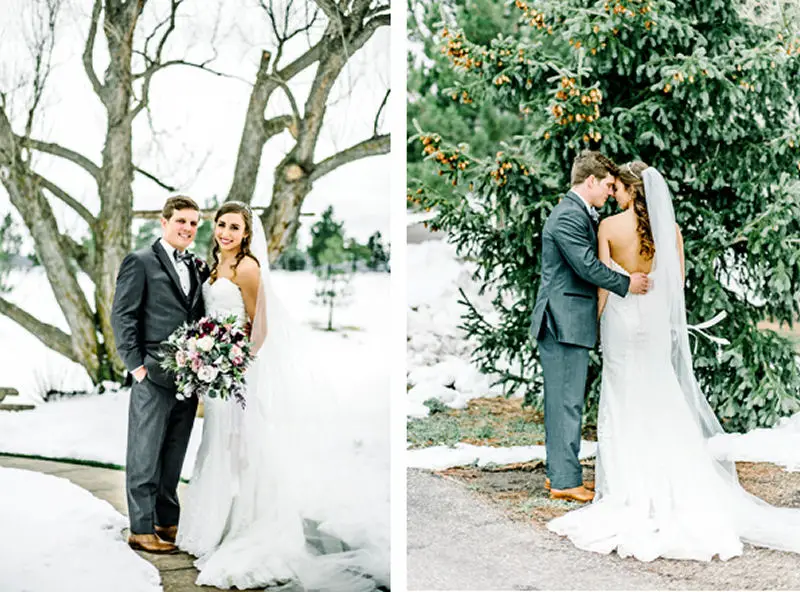 Michele looked gorgeous and Nick oh so handsome!  None of their guests or bridal party will ever forget this special day.  May they always remember the love shared on this special day. We wish them a lifetime full of love, happiness, health and LOTS of cats!
Additional Credits:
Wedding Venue:    Spruce Mountain Ranch
Wedding Planner: Entwined Planning
Please drop us a comment in the "Leave a Reply" section below and share your experience if you've ever been to a wedding or special celebration where a cat took center stage.
~~~~~~
Fun Stuff
If you know a cat lover who's getting married … check out this wedding cake topper