Sign #4: Change in Normal Behavior
Sudden changes in behavior can indicate trouble in a sick cat. A classic sign is noticing if your normally social cat starts hiding or acting unusually aloof. Many cats when not feeling well, will avoid contact with anyone around them.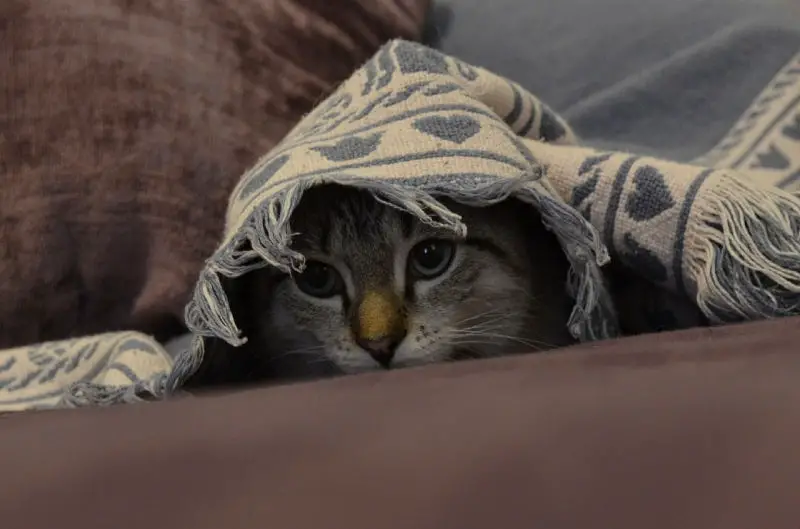 For example, if a normally outgoing cat suddenly starts hiding all the time, this may mean that they are sick or in pain. Similarly, if a cat is in pain, it may instead become aggressive, especially if you accidentally touch them in a sore spot.
A sudden increase in activity level in a middle age to older cat can indicate an overactive thyroid. On the other hand, if your cat seems less than enthusiastic about moving around or playing, it may indicate arthritis or other issues. A red flag to watch for is a change in the cat's mobility or daily routine.

…cont./